MIMI FROM DOUARNENEZ
Sébastien Betbeder, France
39′
Mimi has always lived in Douarnenez (Brittany), near her friends and her widowed father. She is a simple young woman who takes life as it comes, even if sometimes life puts obstacles in her way. She works at the cinema Le Club. She was not supposed to, but tonight she has to welcome a young depressive director Gaspard Kermarec. He happens to come from the same town as her, and his film happens to be as depressing as himself.
LA FLOTTE
Jessica Woodworth, Belgium
23′
Tess, Mia, Rok and Tiago fly the skies with La Flotte airline, their hearts full of longings, their true natures bubbling just below the surface of their ultra-groomed appearance. The unthinkable happens in mid-flight, leaving them suspended between heaven and earth, past and future, life and death.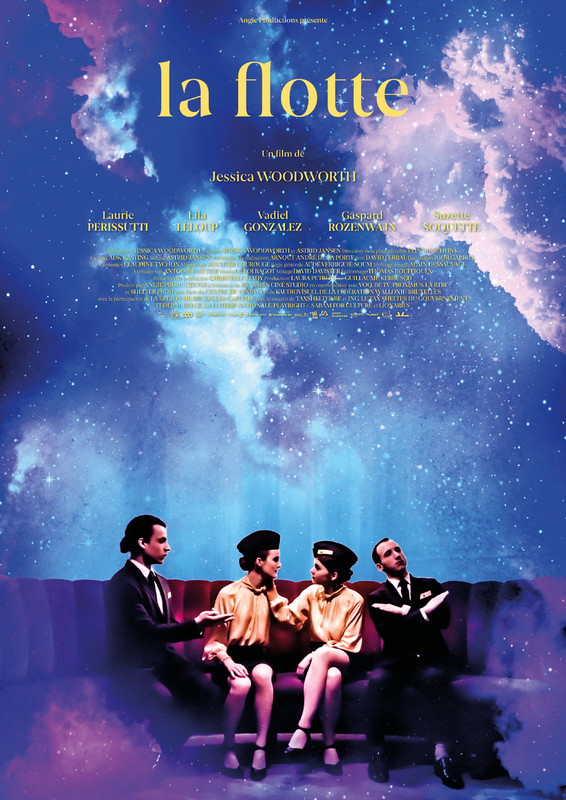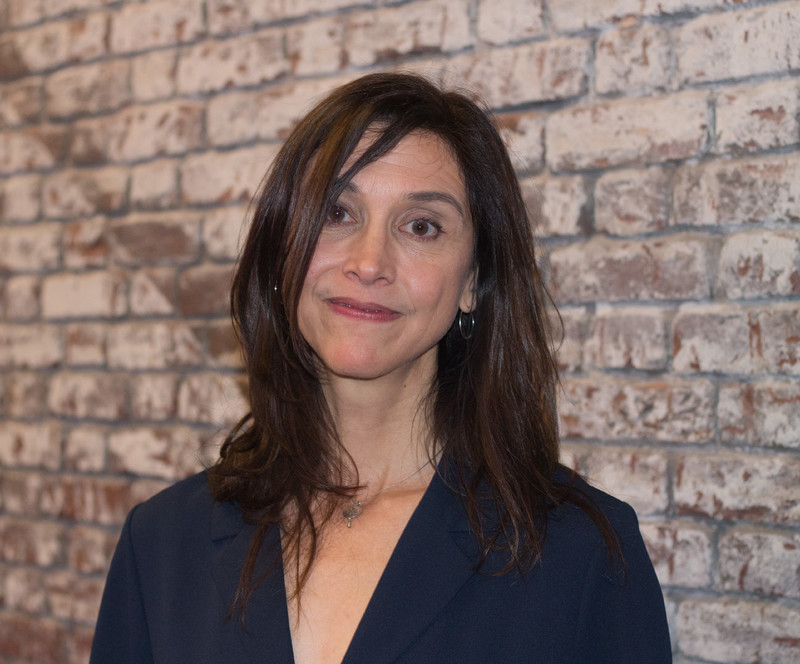 Director Biography – Jessica Woodworth
Jessica Woodworth is a Belgian-American film director, screenwriter and producer based in Belgium. Prior fiction feature films are Khadak, Altiplano, The Fifth Season, King of the Belgians and The Barefoot Emperor, made with Peter Brosens. Her most recent feature film Luka premiered in 2023 in Rotterdam. Her films have screened in over 350 festivals including Venice, Cannes, Toronto and Sundance. She has won over 70 awards, including the Lion of the Future in Venice. Jessica grew up between Belgium, Switzerland and the US and has since studied and worked in Italy, France, China, Mongolia and Morocco. She has a degree in literature from Princeton University and a masters in documentary film from Stanford University. She gives workshops for actors and directors, has been on juries worldwide and is a frequent mentor for film students.
~
LAST DAYS OF SUMMER
Stenzin Tankong, India
15′
A recurring mysterious sound from mountains in the Himalaya is heard only by two curious young shepherds. Unable to convince the villagers of the scary nature of such sound, they journey into the unknown to unravel the mystery.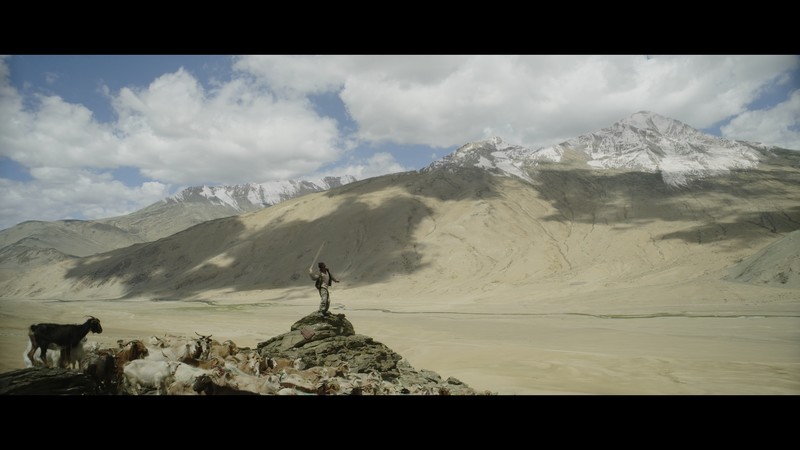 Director Biography – Stenzin Tankong
Born in 1990, Stenzin Tankong is a Film & Television graduate from the Symbiosis Centre of Media and Communication. He's a director and scriptwriter from Ladakh. He has been working on motion pictures for about five years now, and his one aim is to bring the stories of his people and culture onto the world platform. LAST DAYS OF SUMMER is his first professional film.
~
DUSTLIGHT
Chryssanthi Kouri, Greece
20′
While facing pivotal life changes Matina arrives at the family summer house to clear out her late mother's things. There she begins to unravel, as past and present collide until she reaches a personal epiphany.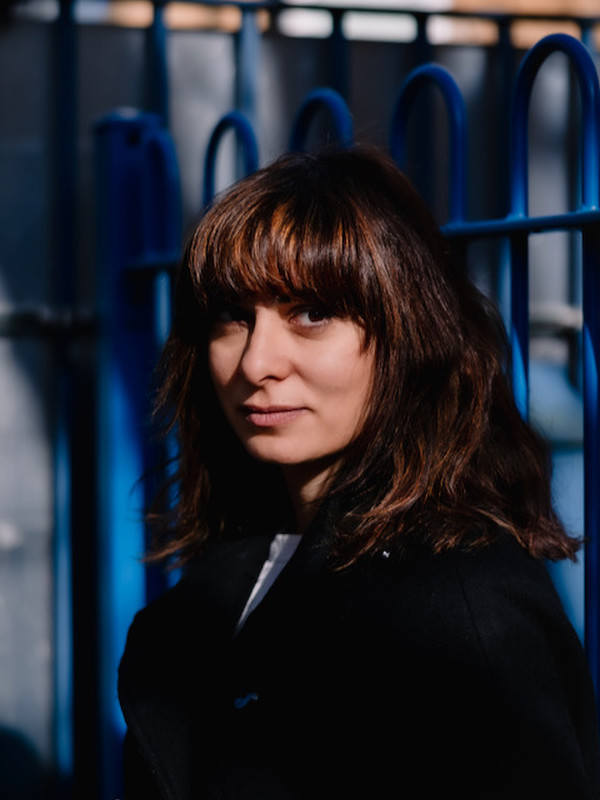 Director Biography – Chryssanthi Kouri
Chryssanthi is a Greek filmmaker based in London and Athens. She has written, directed, and produced six short narrative films as well as a number of music videos. She also directs theatre and works as a Director/Producer for TV in the UK. Her interests lie in female-led, character-driven stories about the human condition and existential themes. With her style of storytelling, she aims to make films that are relatable, visually engaging, and emotive. Her work has been described as "simple and complex, lyrical and accessible, and beautifully executed".
Currently, Chryssanthi is developing a number of short and feature projects, as well as her debut TV series, a female ensemble, black comedy-drama set in austerity Athens. The project was recently optioned by an independent Greek production company.
~
FAKE IT TILL YOU MAKE IT
Laura Petrone, Guillaume Kerbusch, Belgium
20′
Elza gets constantly harassed non stop in and outside of school, in big part because of her social class. Claire and her friends could keep on going like this forever… But one day, if the opportunity presents itself to make them pay for their actions, how far will she go?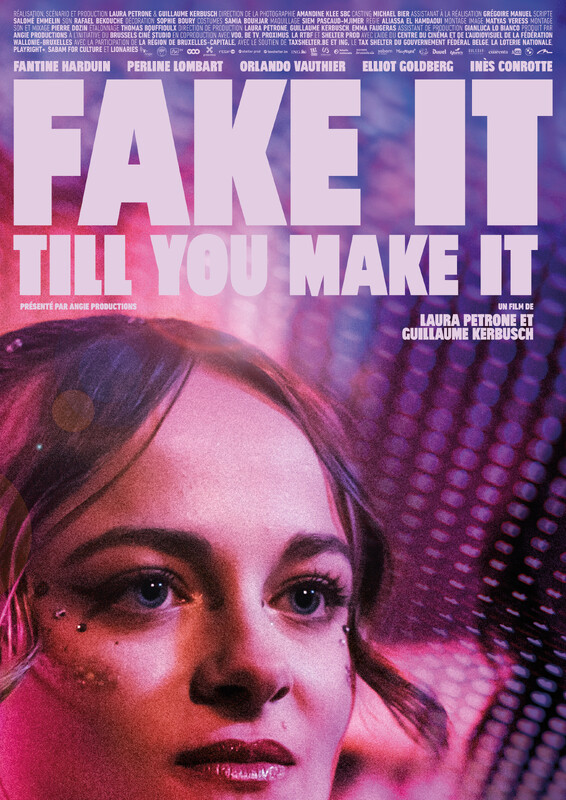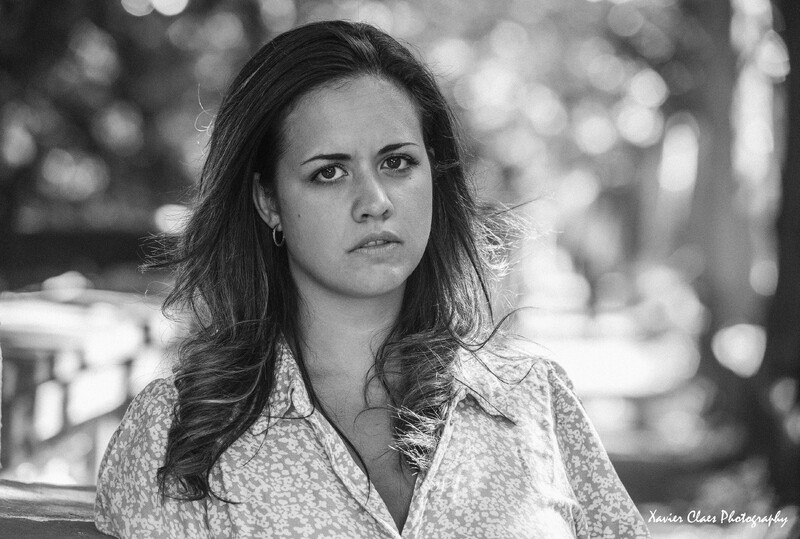 Director Biography – Laura Petrone, Guillaume Kerbusch
Laura Petrone & Guillaume Kerbusch sont un couple de réalisateurices, acteurices belges. Ils sont tous les deux issus de milieux ouvriers populaires de La Louvière et Charleroi, dans la province du Hainaut en Wallonie.
Leur deux premiers courts-métrages "Seul avec elle" et "Rien Lâcher" ont été sélectionnés dans plusieurs festivals belges et internationaux.
Également producteurs, ils ont mis sur pied « La Belge Collection », une collection de 4 courts-métrages destinée à mettre de jeunes comédiens en avant. Dans le cadre de ce projet, ils ont obtenu plus de 200 sélections en festivals ainsi qu'une cinquantaine de prix, dont le Magritte du meilleur court métrage 2022 pour "Sprötch" de Xavier Seron.
Ils ont aussi créé le Brussels Ciné Studio, où ils organisent des stages de jeu face caméra, destinés à mettre en contact les cinéastes et les comédien(nes), qui brasse plus de 150 jeunes artistes par an.
~
CROP TOP
Zoé Simpson, Victor Picard, France
20′
Clémence, a flight attendant and single mom, is raising her teenage daughters, with the occasional help of her father, Patou a former-hippie. One day, Dalva, her 16 years old daughter, comes back from school wearing a tiny bra-like crop-top. Mortified, Clémence forbids her to go outside wearing that as an outfit… The visions and feminist battles of three generations get confronted.
A story inspired by the #lundi14septembre movement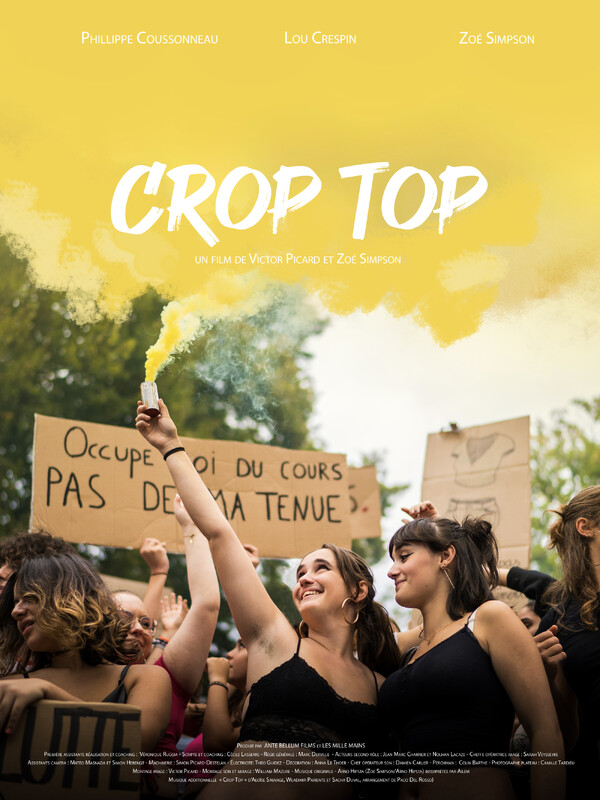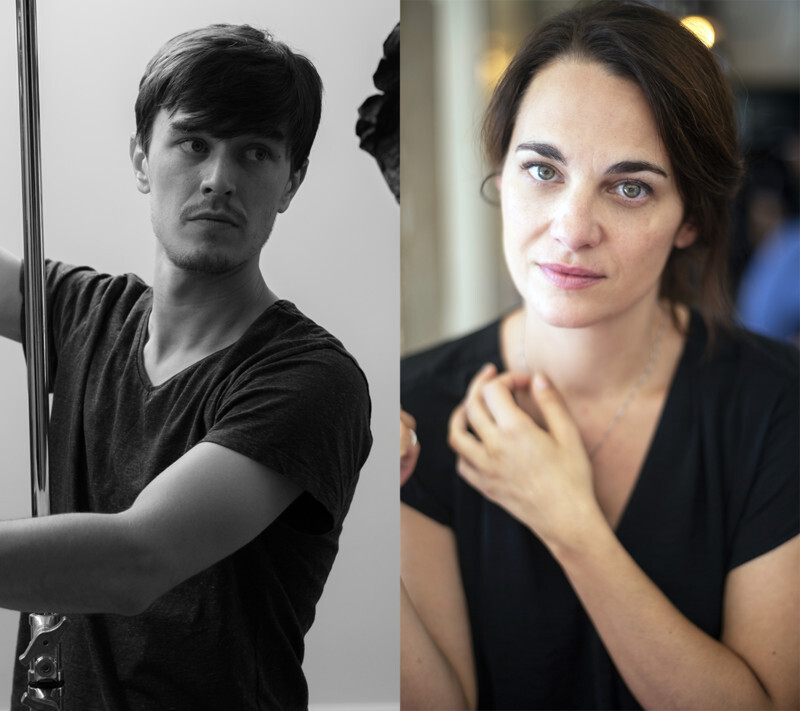 Director Biography – Zoé Simpson, Victor Picard
Zoé Simpson was born into a family of artists. Daughter of Couss, a draftsman and painter, and granddaughter of Maurice Coussonneau, an actor who founded the Festival d'Avignon alongside Jean Vilar, she was nourished by the great texts of the theater, lulled by mythology, haunted by the power of words. Obsessive about verse and precision, about cinematographic narration, she has been acting since she was 12 years old. She grew up and built herself on the stage.
Whether as a singer, author, scriptwriter or actress, women inspire her. They touch her, she tries to understand them, she carries them, she brings them closer to her to try to transmit in the most accurate way what they have to say, their story, their word.
She looks for "the right place", just the right place, the right one.
Victor Picard was born in 1993. After technical studies of image, he becomes cameraman / editor for a production company specialized in the associative militant. 2 years later, he left for Asia for 8 months and directed films for NGOs. He came back to France at the age of 23 and in two years directed two short fiction films: Le poulpe géant and J'irai mourir chez vous. The latter was selected in 5 festivals and was awarded at the Eurydice festival in Fécamp.
~
THE SPRAYER
Farnoosh Abedi, Iran
9′
In the land occupied with the sprayers army, no one has the right to grow any kind of plants either in public or private.
So many of the people and soldiers do not even know how dose a plant grows or look like, until one day one of the soldiers finds a seed buried deep down in the dust and his curiosity is just the beginning of something extraordinary, something big, something revolutionar.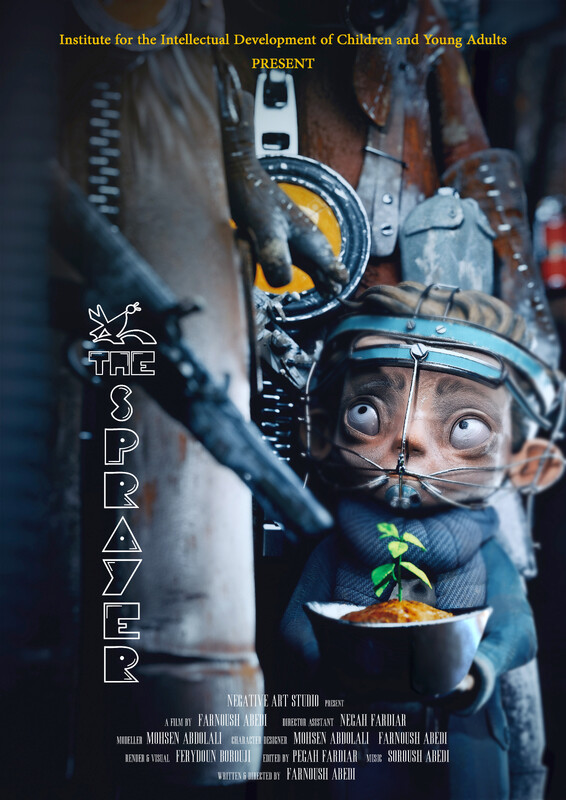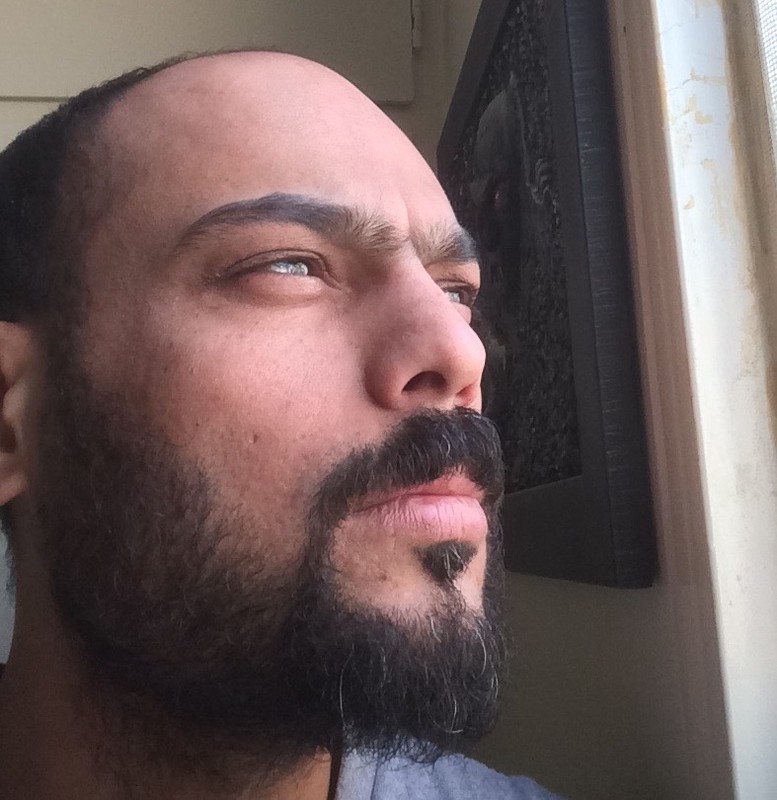 Director Biography – Farnoosh Abedi
Farnoosh Abedi was born in 1985 in Isfahan/ Iran
He has made more than 20 short animated films and TV series, documentaries and one Feature Animated .
His films was presented and screened in more than 200 domestic and international film festivals.