Tarneit
John Sheedy

, Australia
22′

BEST DIRECTOR at RHODE ISLAND FILM FESTIVAL!
In the growing suburb of Tarneit, west of Melbourne, 15-year-old Tyrone lives with his distressed mother and her abusive boyfriend Pommy. Tyrone's best friend, Clinton, lives with his mother and older brother Shaker, in the same fast-developing housing trust crammed together for a disenfranchised society.

Both Deaf, their friendship is viewed with racism, bigotry and malice. Both long for an escape from the hopelessness that surrounds them. But despite these outward obstacles, Tyrone and Clinton are deeply bonded. Partly because they're both Deaf, partly through a shared sense of neglect, but mostly because they share a dream of one day escaping the harsh violence that constantly swirls around them.

Tarneit speaks of longing, yearning, aspirations and vulnerabilities of young people in the far outer suburbs of Melbourne, independent of their individual backgrounds and inherited beliefs. It is also a tale of friendship, despite the divides of race, and surrounded by magical realism.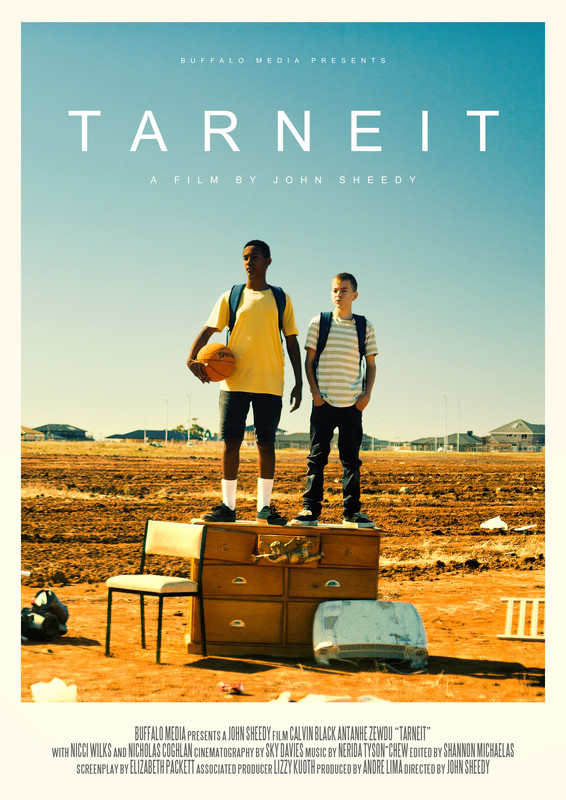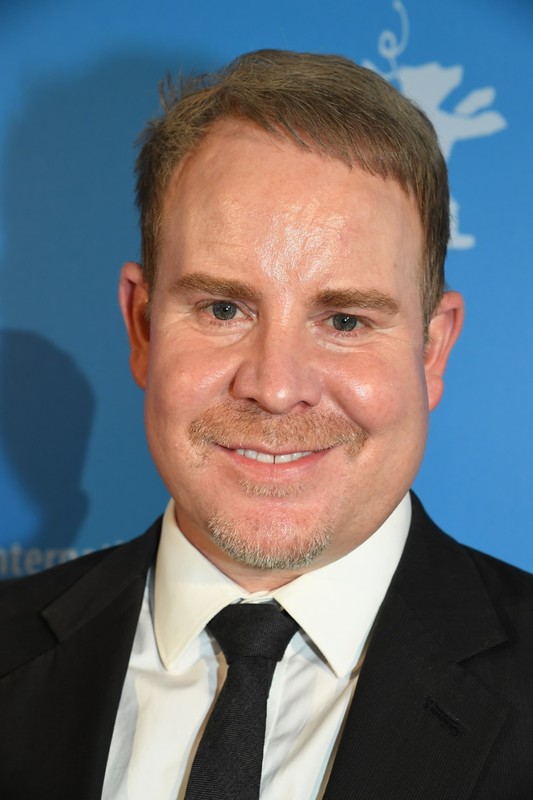 ~
The Wasp
Marc Beaupré

, Canada
28'5"

Simone single-handedly runs a seedy motel, day and night, day after day. She is raising money for her 17-year-old daughter's education. But when a stranger checks in, everything changes. He doesn't fit in: he is well-dressed, he has money, and he wants a room for several days. But worst of all, this strangely familiar man seems a bit too interested in Simone's daughter…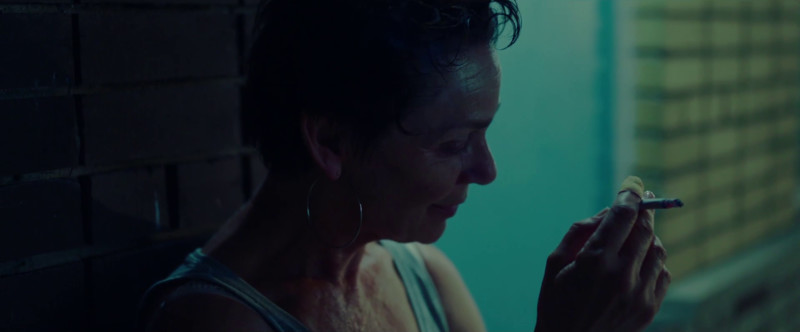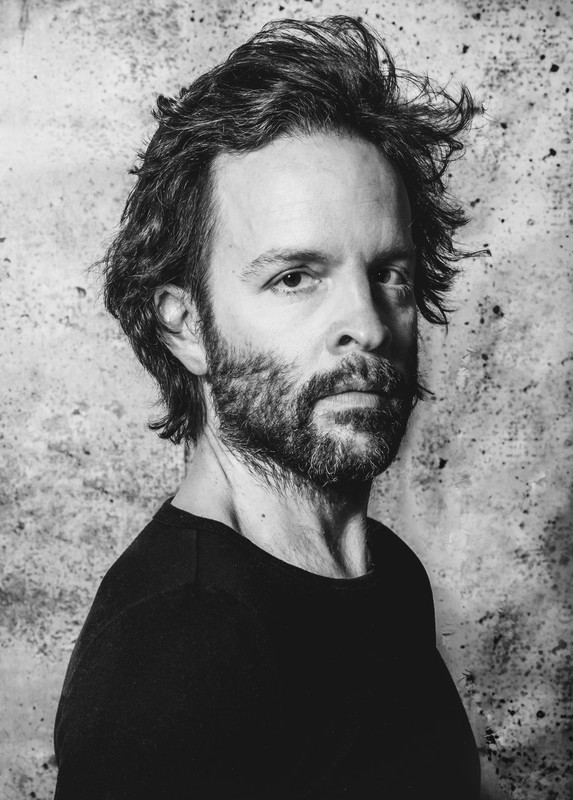 ~
The Ban
Sophie Bacry Picciotto

&

Ophélie Koering

, France
7'48"

It's the near future. Nemeos, the totalitarian party in power, seeks to destroy all non-approved culture. The Ministry of Governmental Cohesion, wanting to crush creative freedom, hunts down all artists. Needing a place to hide, Pascal, a young actor and activist, agrees to follow a stranger home. But their relationship is quickly cut short when he is discovered. On the run again, he is saved, in extremis, by a neighbour, who suggests an unexpected bargain.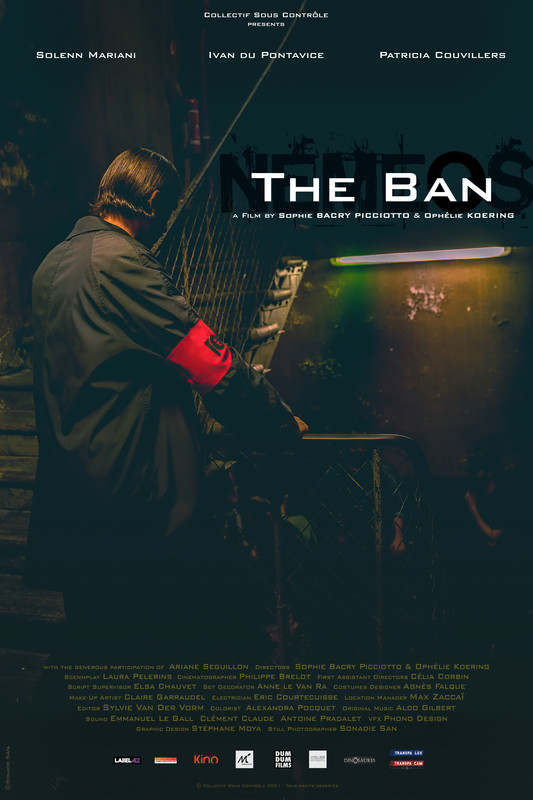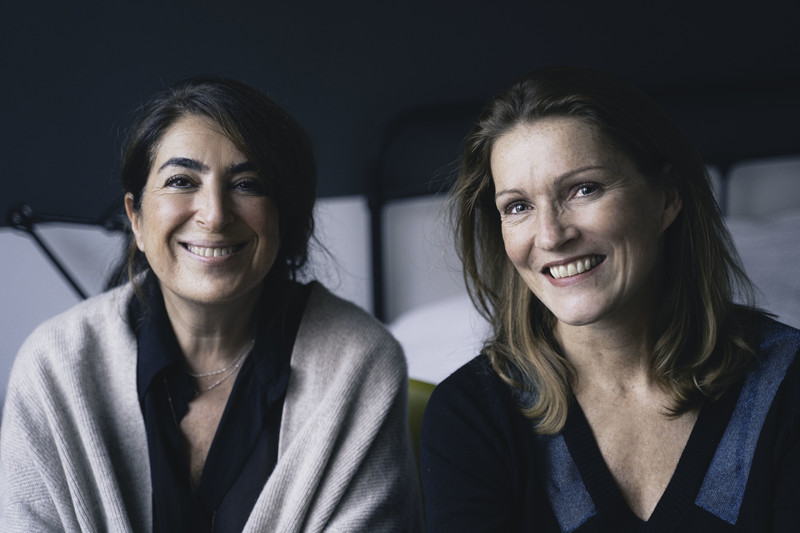 ~
Teeter Totter
Dafni Trikatsoula

, Greece
7'30"

Two young women trying to balance within their own closed system of intimacy and dependence. Their relationship will be unsettled by the possible migration of one of them. The intensity will be released where it once was a playground.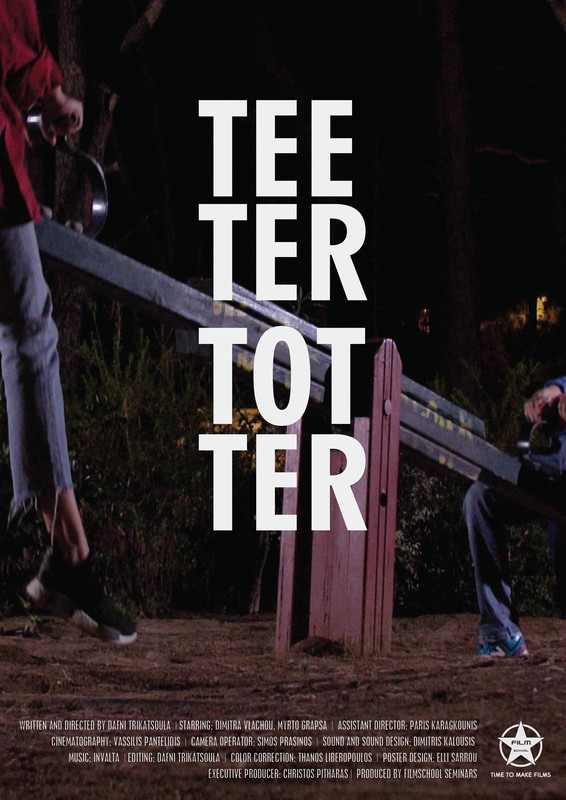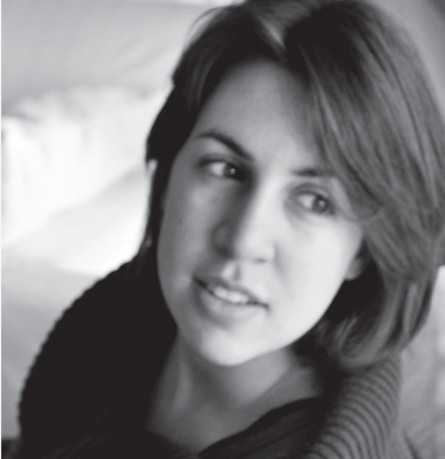 ~
First Swim
Alexandros Kostopoulos

, Greece
14'34"

It's the last day of the family's vacations. A little girl wants to swim without her wings, but her parents want to postpone it until next summer. An allegory about the attitude of the Western civilization towards the refugee crisis.

Director Statement
As the Middle East countries continue to struggle, thousands of refugees are passing through the Greek and Turkish shores. Among them, hundreds, including many children, are drowning in the waters of the Mediterranean Sea during their perilous voyage for a better life.
The film focuses on the limited vision of a medium/high class family. This happens, either consciously or sometimes unconsciously. Although the dead child is apparently a refugee, the film focuses on the fact that nothing is visible to the parents outside of their "family-circle". The film aims to talk about the "entrapment" of the people within their micro-environment. The parents cannot see anything beyond their own family. Contrarily, only the "pure" eyes of a little girl can see the dead boy, although nobody believes her.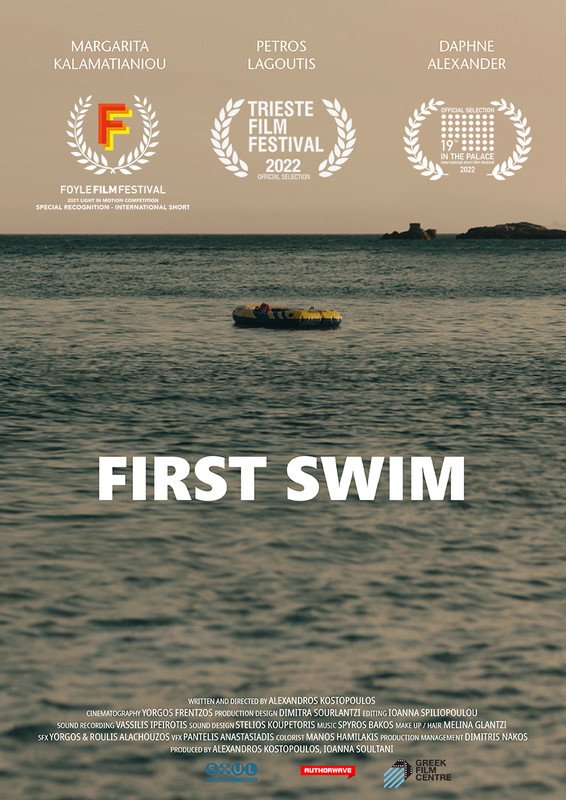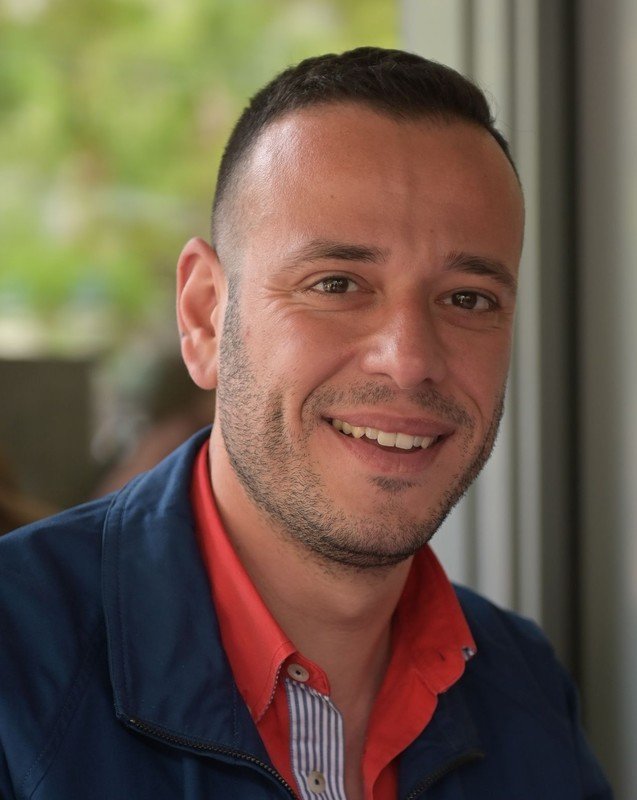 ~
Summer Breeze
Alexandros Rellos

, Greece
15'16"

A recently divorced middle-aged man receives a smartphone from his daughter and reconnects with the first love of his life who asks him to meet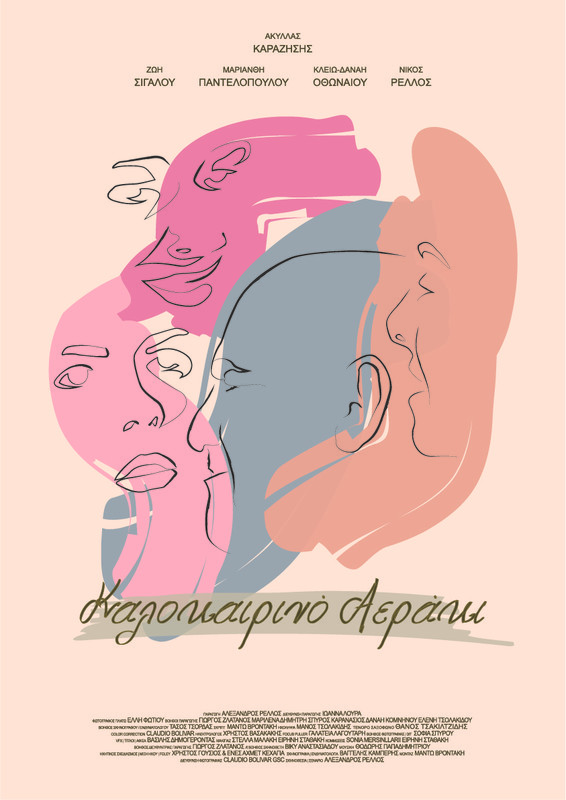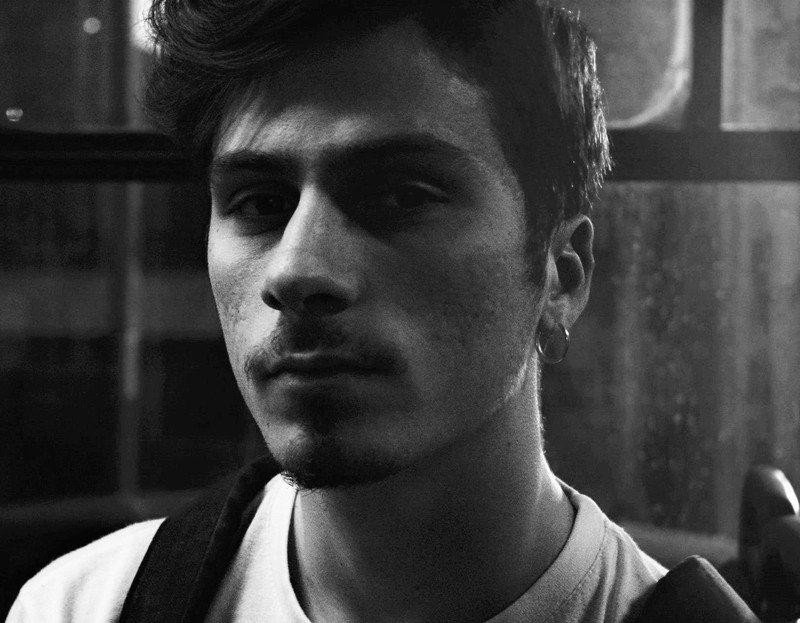 ~
DEAR FRIEND
Dmitry Kravitsky

, Russian Federation
23'33"

Michael charms everyone he meets. And he is easily fascinated himself, entering into close relations with his passions. It becomes the whole world for them. And all he needs from them is a confession of their sinful passions.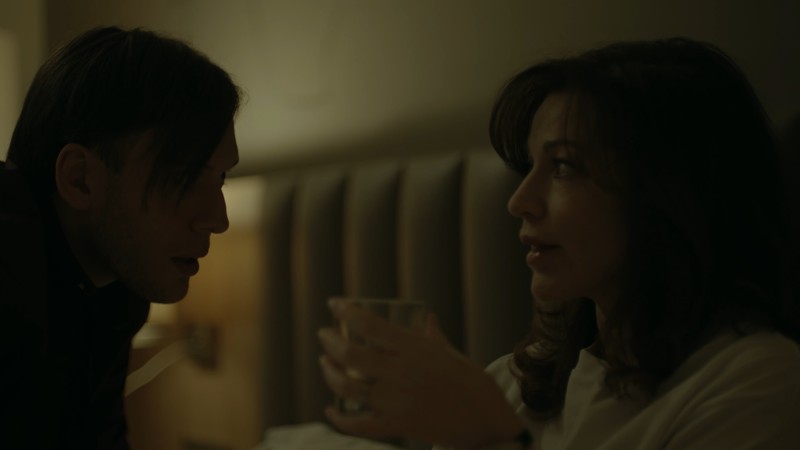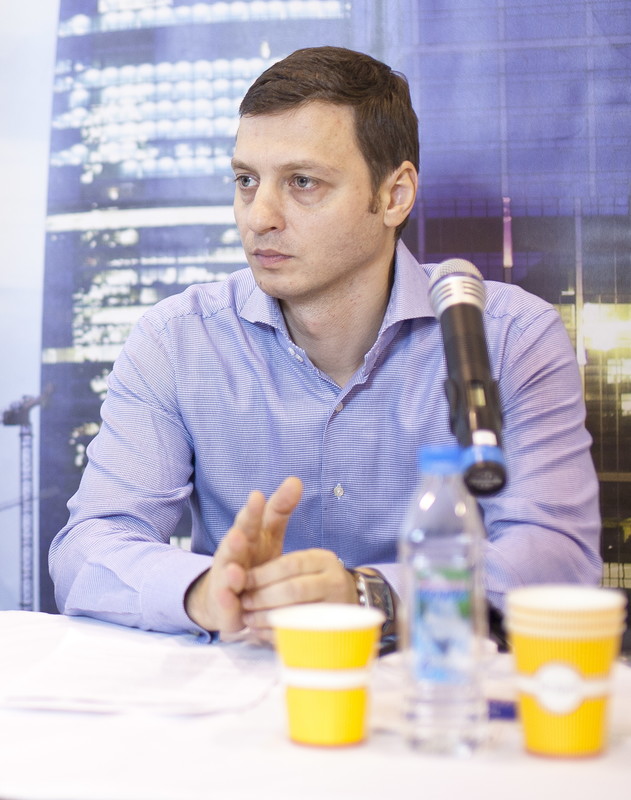 ~
The Banishment
Yılmaz Özdil

, Turkey
20′

ZIKO, the sleepwalker is banished from his village for committing a "serious sin" while asleep. This decision is also announced to all the surrounding villages so that no one hosts Ziko or feeds him. On a cold winter day, half-naked and hungry Ziko must reach the city traversing several villages not knowing what is waiting for him. However, on the same day, a deaf and mute hunter, unaware of all this, has to pass through the same villages.

Director Statement

The Banishment, carries deep traces from bitter experiences, focuses on the relationship between nature and society through different stories that intersect in the final act of the film. These two stories that enfold in the same geography, follow how a mute and deaf man and a sleepwalker named Ziko meet in the wrong place and the wrong time. Just like Ziko, The deaf and mute hunter, is forced to hit the same road in the dead of the winter in a brutal geography.

However, even though the villagers who have acted upon a traditional judicial mechanism have sentenced Ziko with a punishment , the definitions of concepts such as crime and punishment remain obscure since rhetoric become a powerful weapon of defense and argument. In fact, the sentence of Ziko's banishment, which cannot be delayed any longer, will be executed by Nature itself, however the one who will be punished in the end will be the deaf and mute hunter.