III
Salomé Villeneuve, Canada
12′
By a hot summer day on the lakeshore, three siblings face death for the first time through their contact with nature.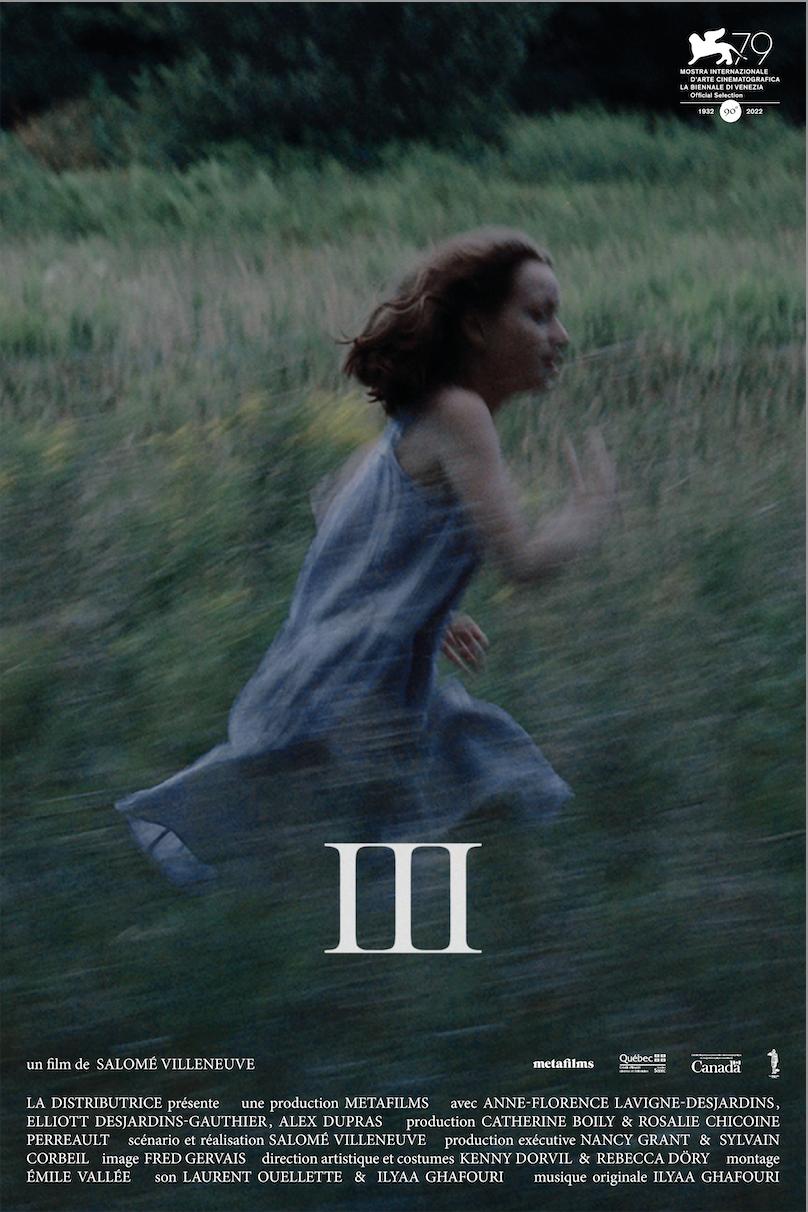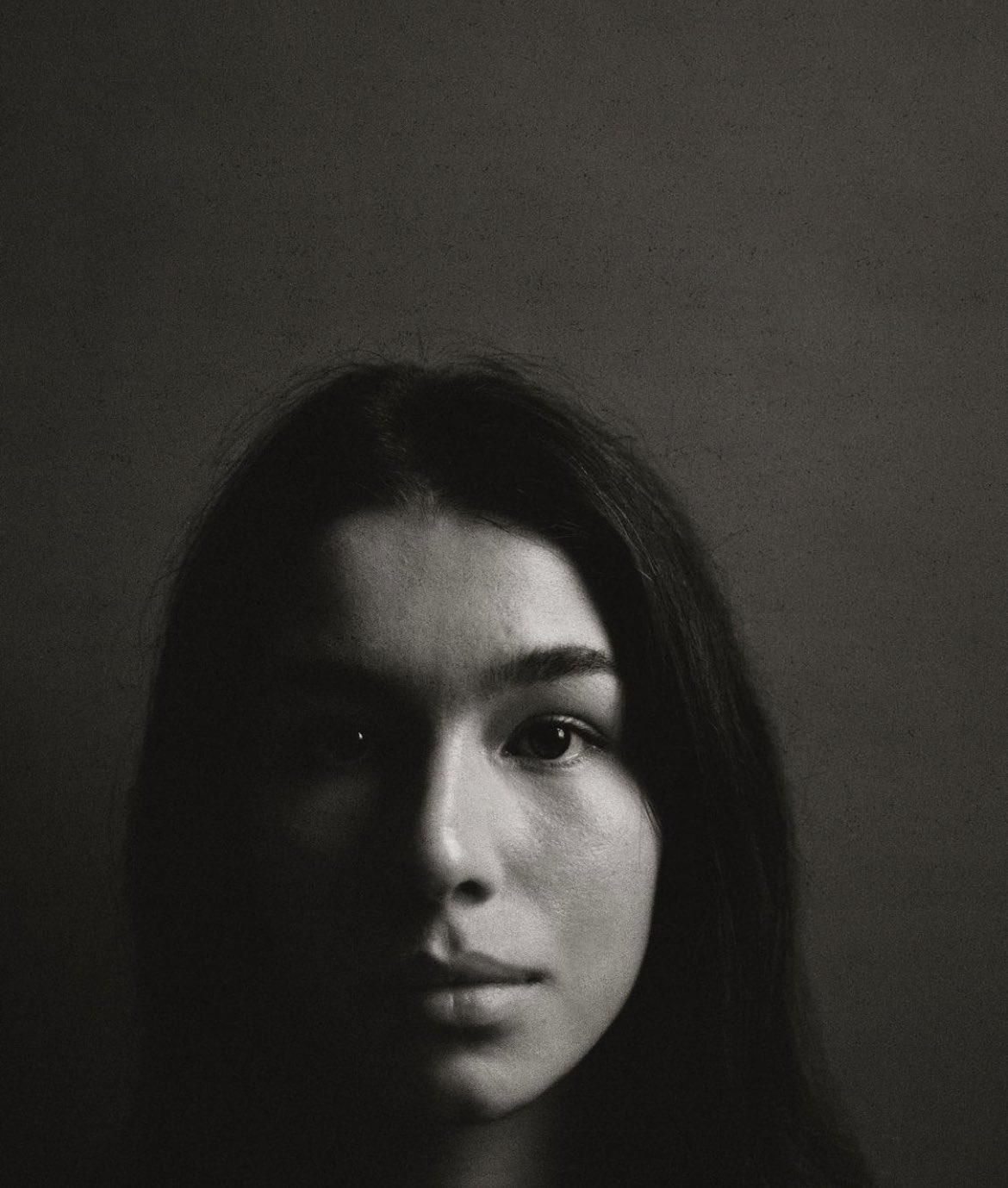 ~
AMO
Emmanuel Gras

, France
19'46"

Semaine de la Critique * Cannes 2022

In a universe that looks like nothingness, two beings seem to exist only to come into contact.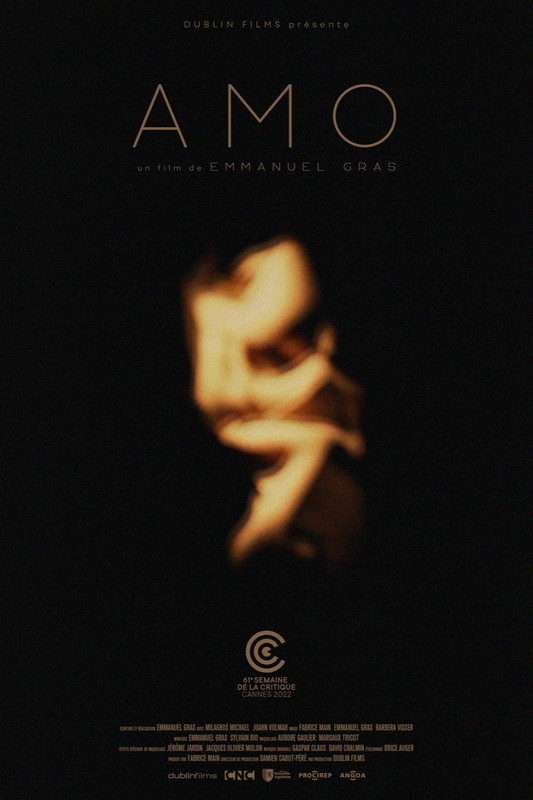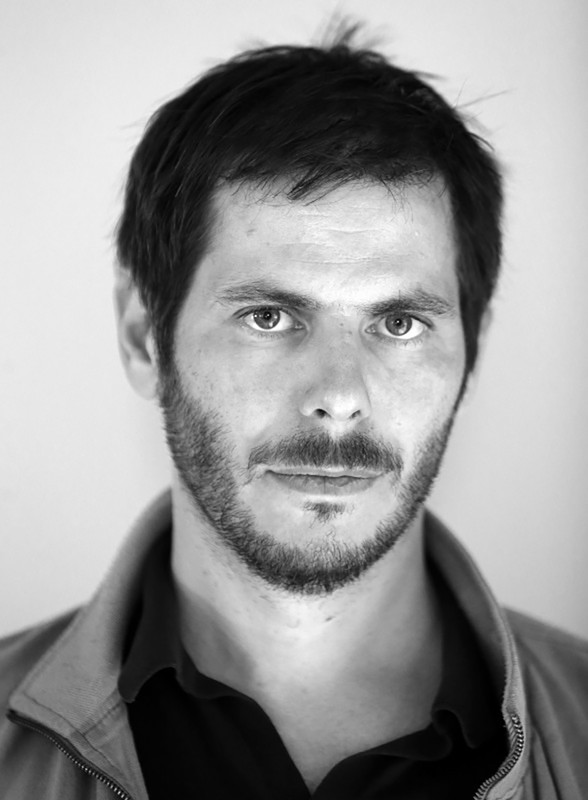 ~
Aska
Clara Milo

, Canada
14'01"

Two young disciples must throw their mother's ashes into the mouth of a volcano in order to prevent its collapse into a flood of flames.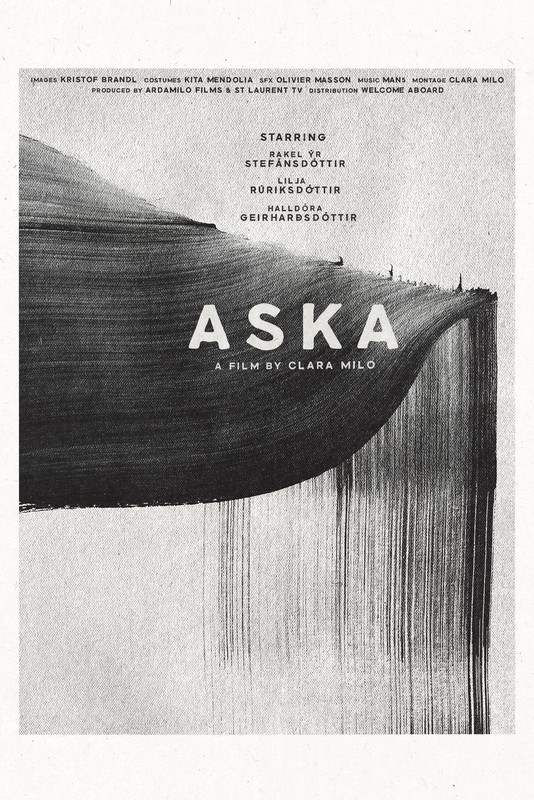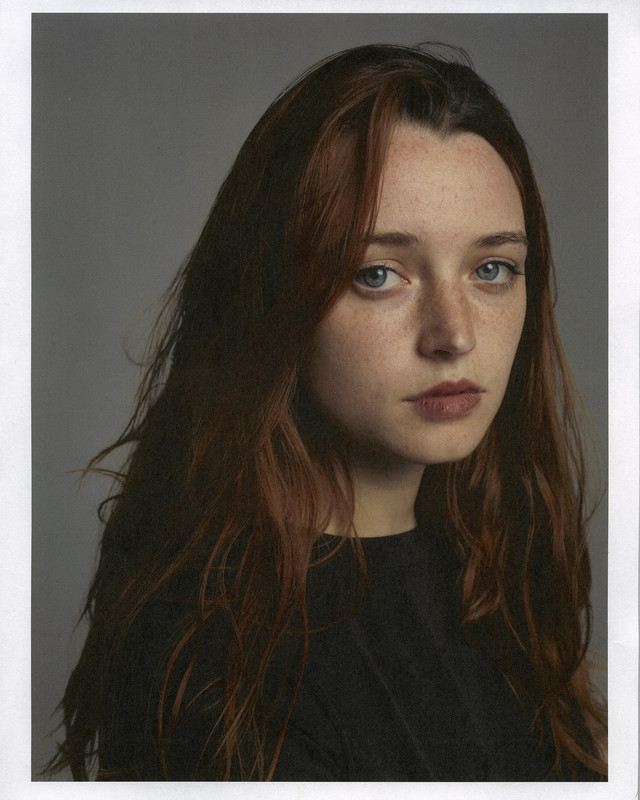 ~
Concertina
Gabriel Gonzalez Acosta

, Mexico
12'42"

Concertina is an interlocking narrative film that jumps between parallel realities as two sets of brothers discuss their dreams of one another. The film explores themes of ecology, family, and labor using magical realism as a narrative device to create dark, ethereal worlds that offer a glimpse into the power of the physical realm over our collective psyche.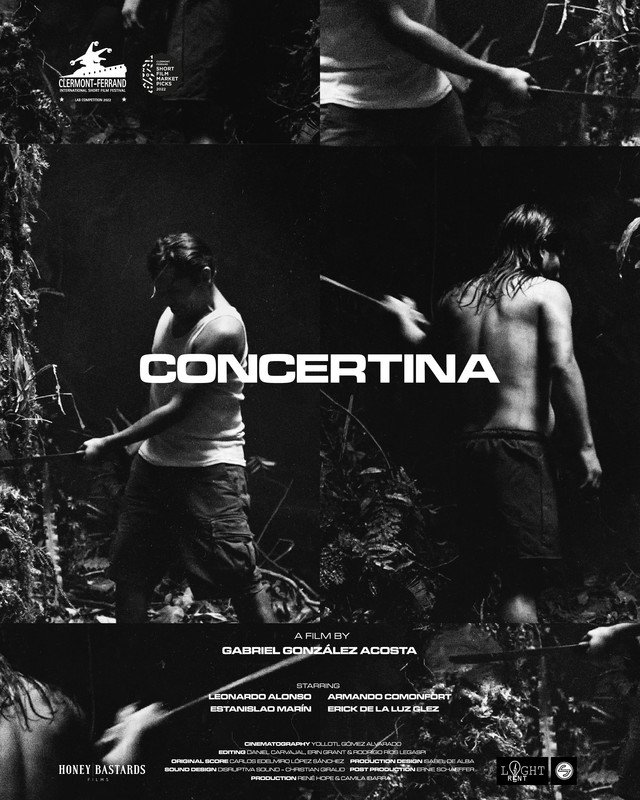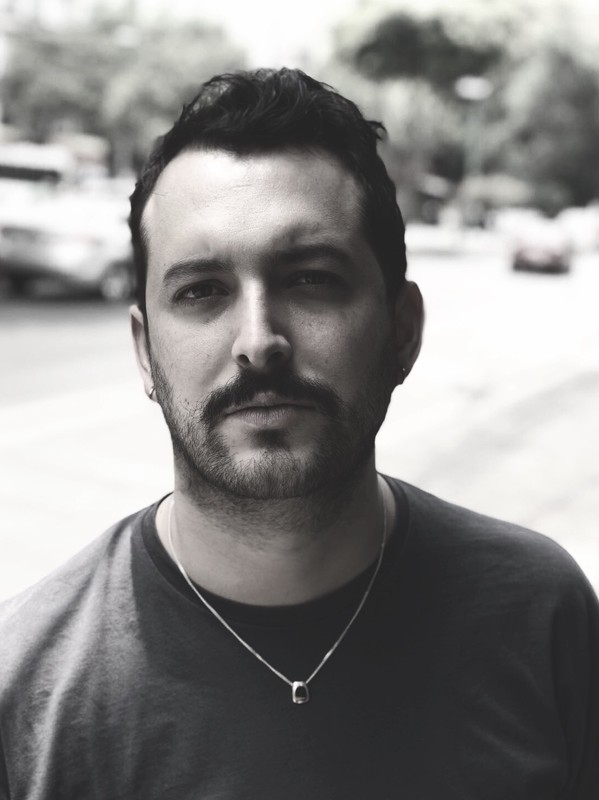 ~
Beau Monde
Hans Vannetelbosch

, Belgium
26'34"

Set during an evening in a high-class restaurant, BEAU MONDE explores the lives and relationships of the working staff and their wealthy guests. A tale about two social classes both
having to deal with secrets and appearances in their own personal way and what happens when the façade comes crumbling down.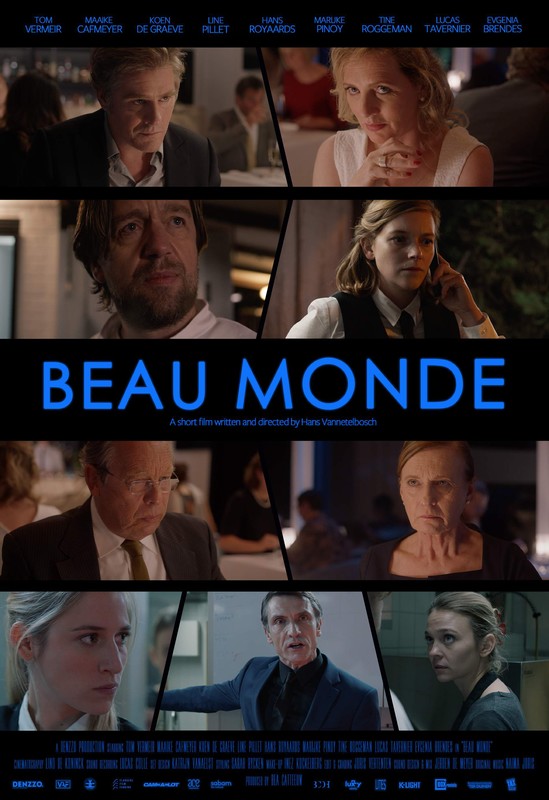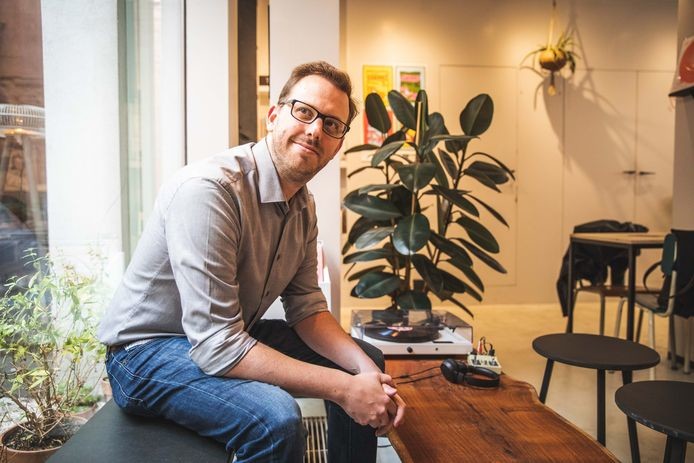 ~
Demi-Gods
Martin Gerigk

, Germany
5'35"

What is the human experience of war, narcissism and ecological destruction? Demi-Gods addresses these three dark aspects of humanity in the form of a musical and visual essay. It shows our worship of these dark forces, which have now become normalized and fetishized. A furtive look from us mortals at the mechanics of the dark demi-gods of our time; turned into a surreal sequence of sonic and visual transformations.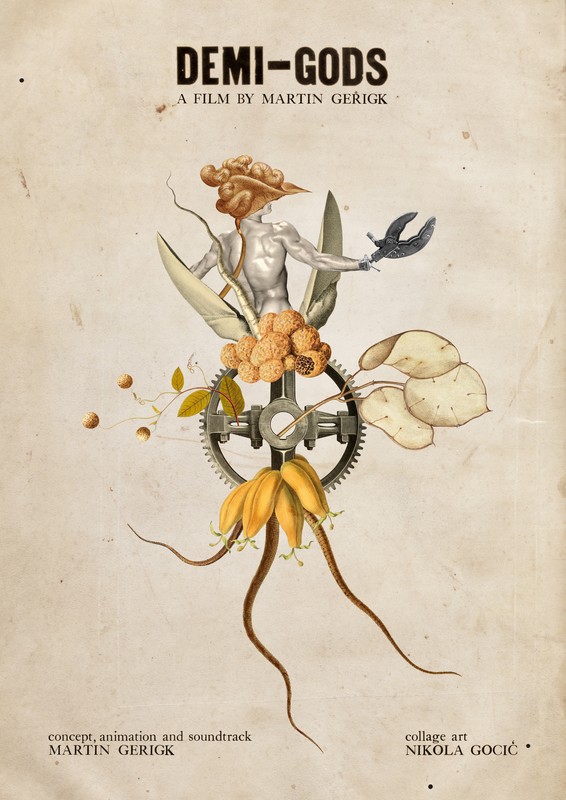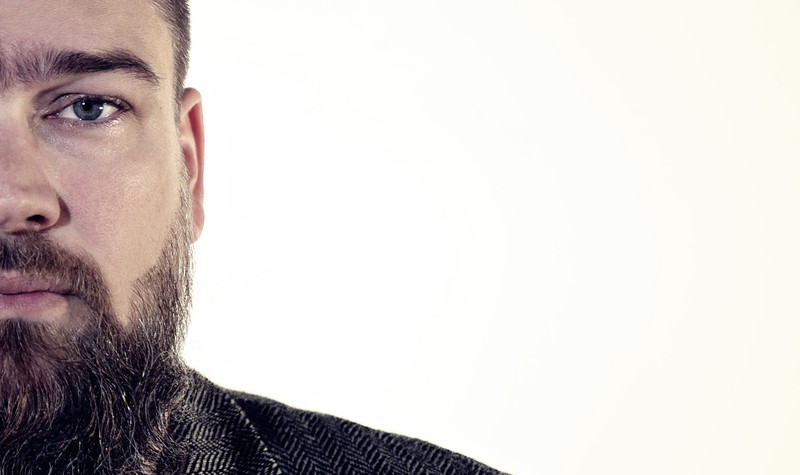 ~
FREE FALL
Emmanuel TENENBAUM

, France
19'28"

Tom is a young trader in a London bank, whose recent performance has put his job on the line. When the first plane hits the World Trade Center on the morning of September 11th 2001, Tom jumps into the biggest trade of his life. Inspired by a true story.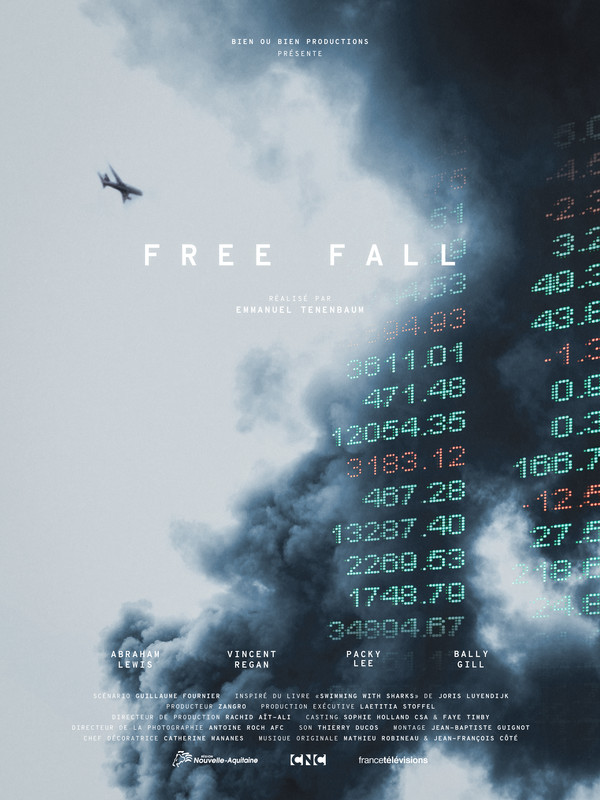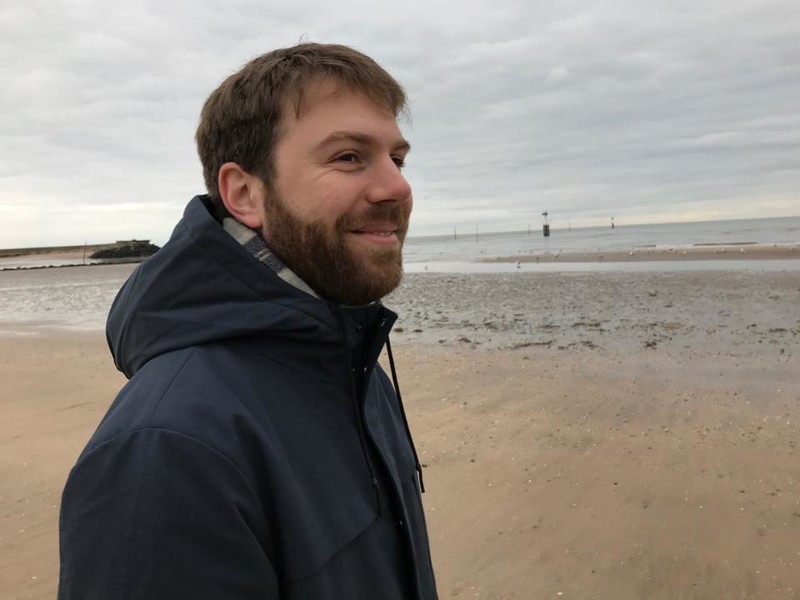 ~
It's Raining Frogs Outside
Maria Estela Paiso

, Philippines
13'56"

Berlin International Film Festival 2022 * New Directors (MoMA & Film at Lincoln Center)

The world is about to end. Maya is forced to go home to the province of Zambales. There, she confronts her childhood house that terrorizes her as frogs rain outside.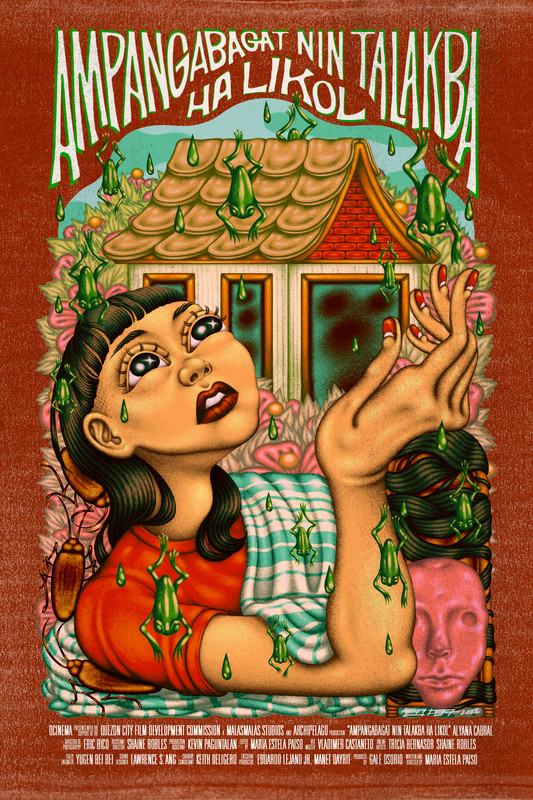 ~
King Max
Adèle Vincenti-Crasson

, France
21′

Festival de CANNES 2022 * Cinefondation

Maximilienne discovers a new side of herself while playing with her appearance alone in her bedroom. One night, she runs away and finds herself in a nightclub at a drag king show. A new world opens itself before her. She has found a new family.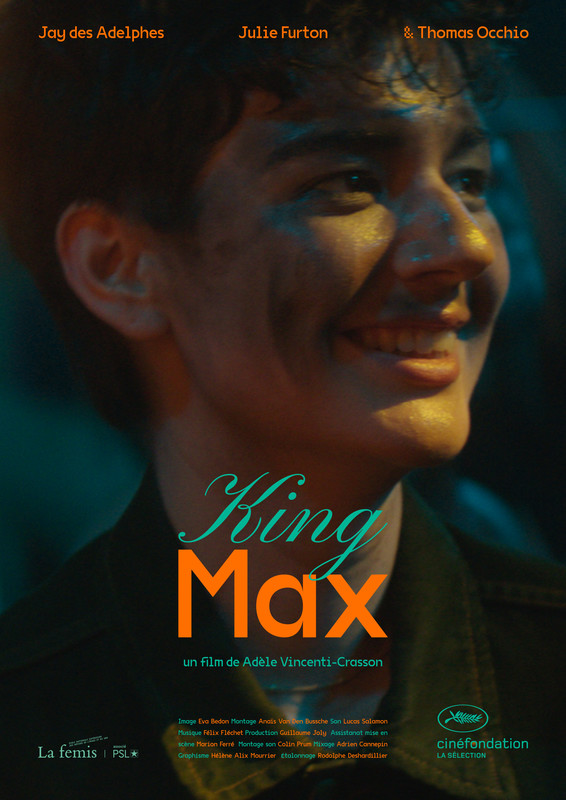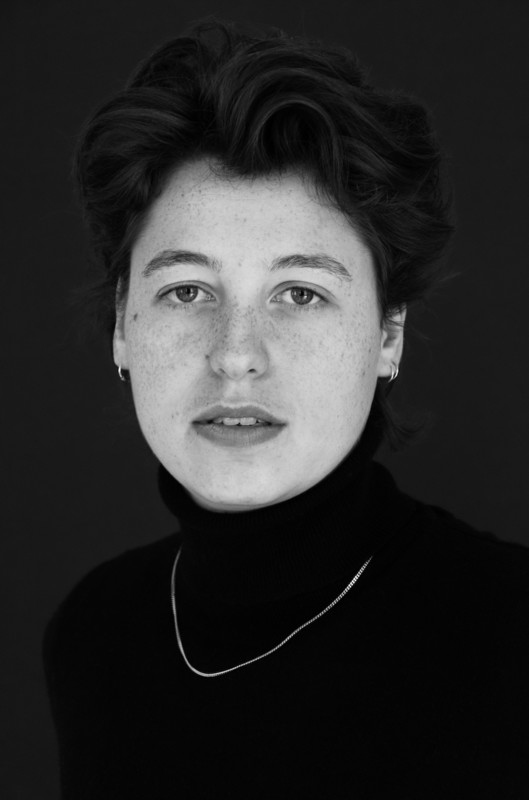 ~
Los Angeles, France
Nicole Genovese

, France
21'17"

The small town of Los Angeles abounds with treasures that the entire of France envies her : Its carwash, banks, supermarket and even its pear vendor. Nevertheless, despite these admirable modesties, the small town's charm and character unravels due to a lack of tenderness.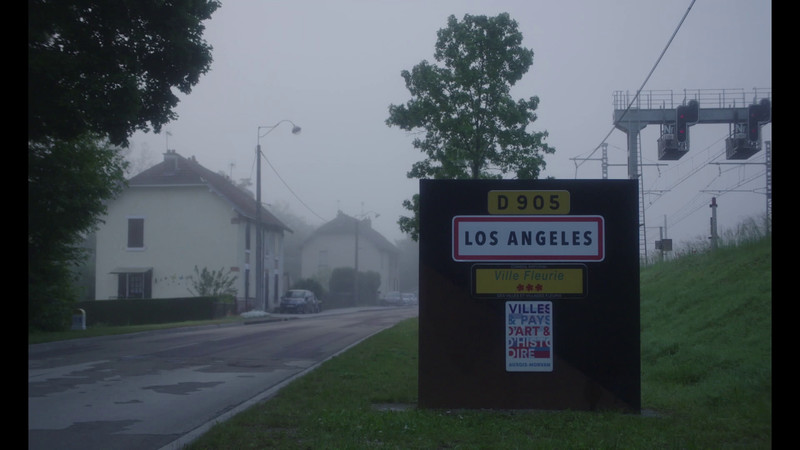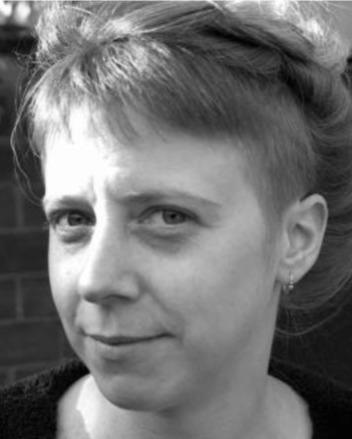 ~
Lucienne in a world without solitude
Geordy Couturiau

, France
30′

Clermont Ferrand International Short Film Festival 2022

In a world without solitude, where everyone shares their life with their double, Lucienne has a relationship with Paul, a former lover who has lost his twin.
While she desires his love, Paul only wants to find his brother.
Individualism and exclusive relationships are not tolerated in this world which increasingly inspires Lucienne disgust.
Her desire takes her away from her sister and probably from this man.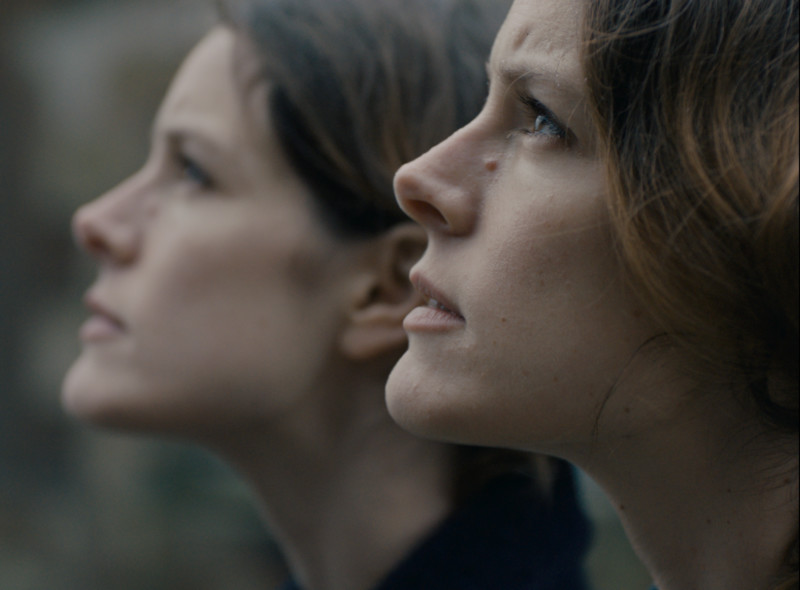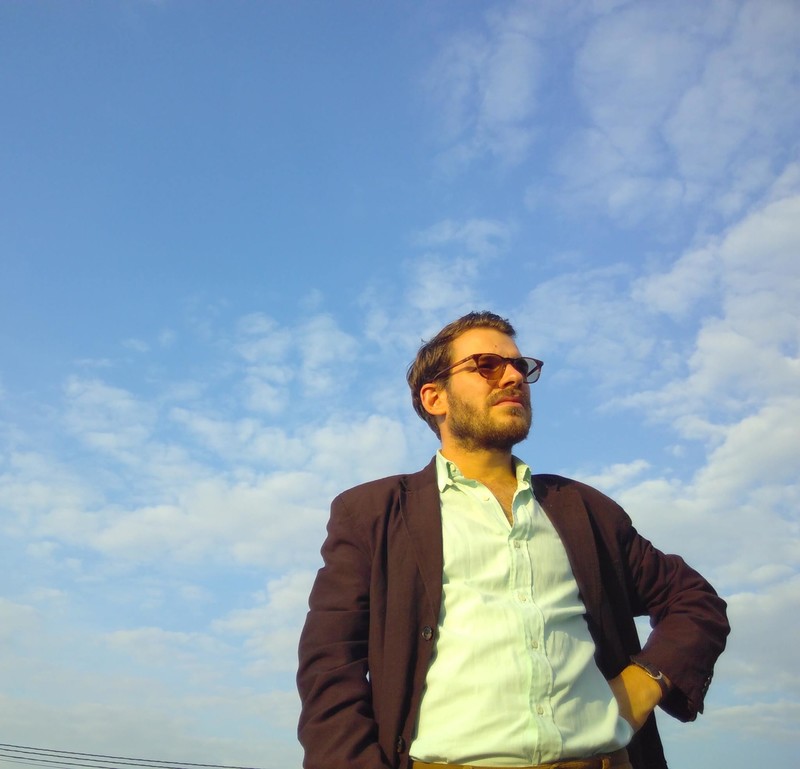 ~
Manta Ray
Anton Bialas

, France
29'38"

Festival de CANNES 2022, competition 61st Semaine de la Critique

MANTA RAY is a fragmented portrayal of three characters in search of poetic and liberating openings in a muzzled and gradually authoritarian Paris of the 2020's. United under the sign of the MANTA RAY, Kamilya, Ghost Rider and Gilles, each in their own way, organizes his secret melody, crafts a situation, where, alternately, a sense of lightness can be found, suffocated screams can uprise and reality be distorted into new horizons.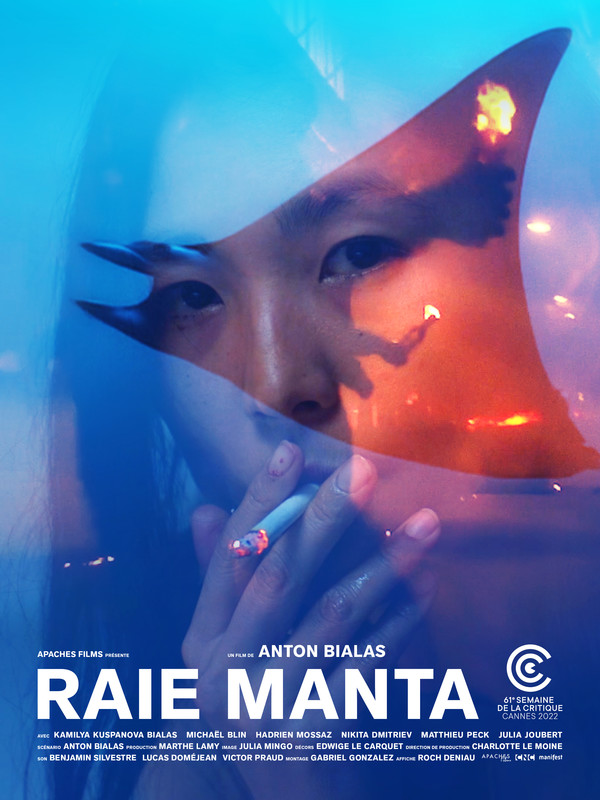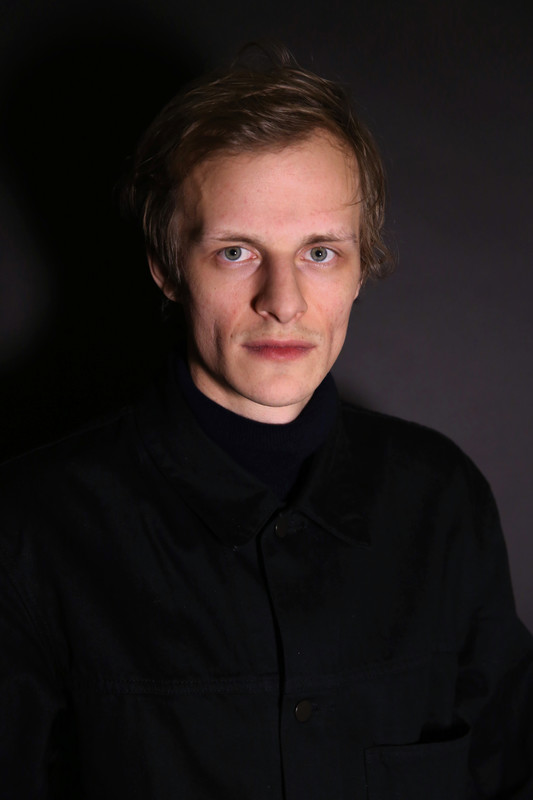 ~
Mate
George-Alex Nagle

, Australia
29'55"

After a long time apart, local deadbeat John must take care of reserved schoolboy Jack over a weekend in an insular working-class outpost of Western Sydney. However, Jack's attempt to re-establish their relationship is threatened as John's self-destructive nature emerges.

Mate is an uncompromising examination of toxic masculinity, maturity, and the challenges of growth within a changing social landscape. Featuring starmaking performances from Joshua Brennan and Jeremy Blewitt.

Winner: International Grand Prix Clermont-Ferrand 2022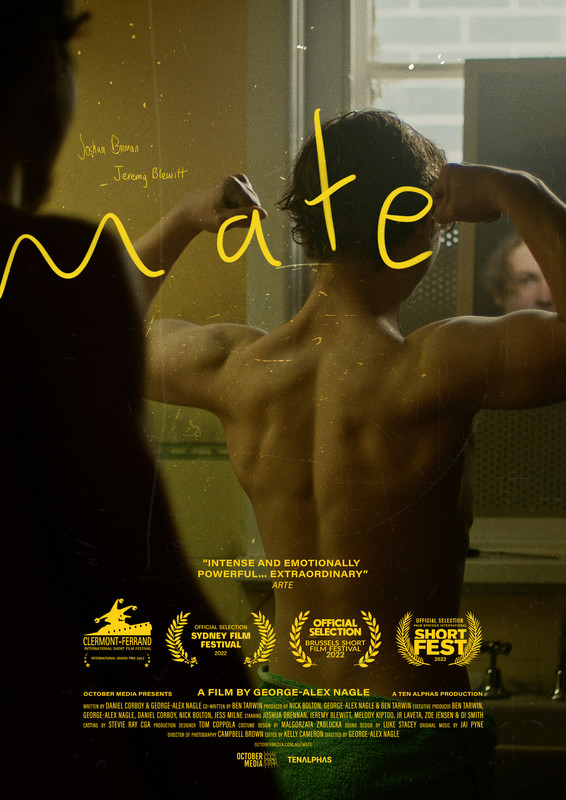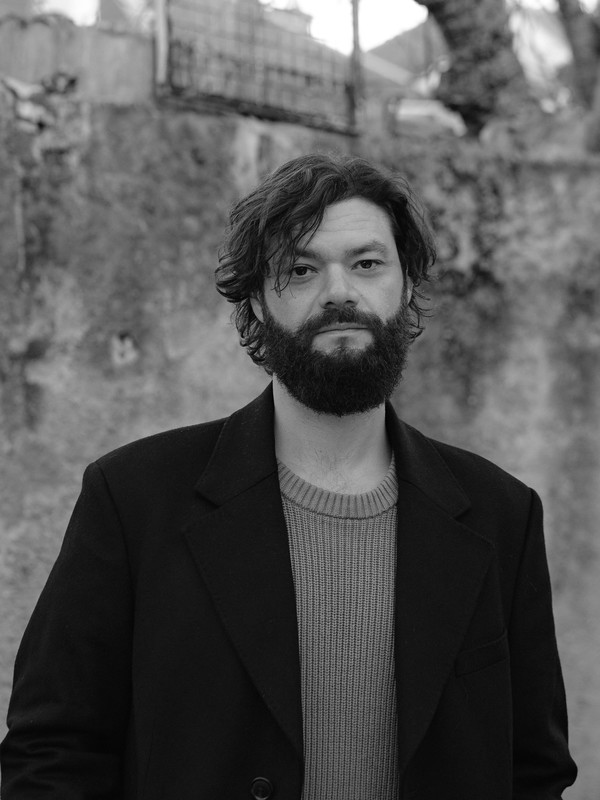 ~
Norwegian nature, suburbia and the Creatures living there
Rolf Christian Heldal

, United Kingdom
14'59"

ÉCU – The European Independent Film FestivalParis
WINNER – "Best European Independent Experimental Film"

Somewhere in Norway nature awakens. A human-like Creature emerges from the deep forest. With every footstep it draws nearer, towards suburbia and the unsuspecting people living there. "Norwegian nature, suburbia and the Creatures living there" is a flow of cinematic movement and sound, an allegory existing within a loose, experimental narrative.

Director Statement
The starting point in making this film was an observation; the works of art that have influenced me the most, be it films, books, music or paintings, are the ones that let me be part of it, those who included me in the experience and invited me in.

Umberto Eco touches upon something similar in his book "The Open Work». Eco defines a work as «open» when it comes alive between the work itself and the audience. The strength of an «open work», according to Eco, is that meaning can not easily be defined, there are a multitude of interpretations and the experience will be different depending on the viewer. «Open works» tends to have a loose structure and, most importantly, the audience themselves must join together the fragments to create meaning. A personal and individual meaning.

Hence, the film presented here, "Norwegian nature, suburbia and the Creatures living there", is experimental and allegorical by design. My goal, wish and hope for the film is for it to serve as an engaging mental framework that invites the viewer in, opening up for a multitude of thoughts, interpretations and reflections.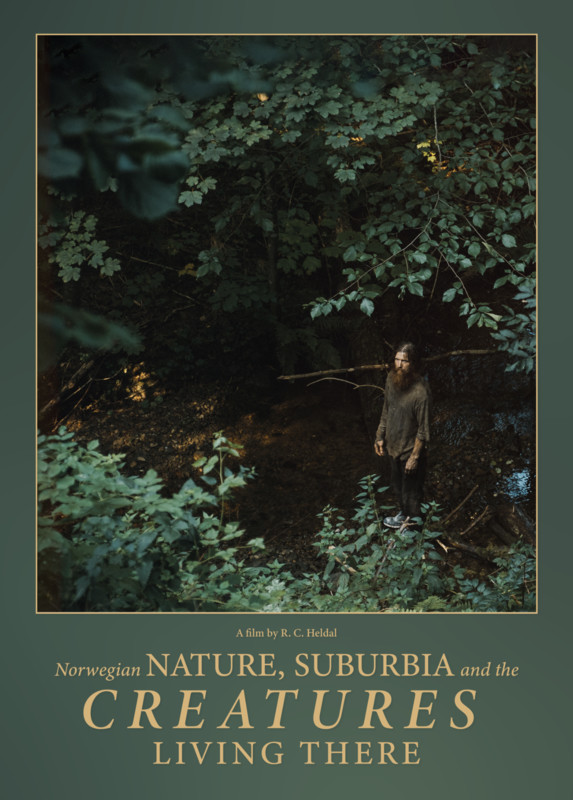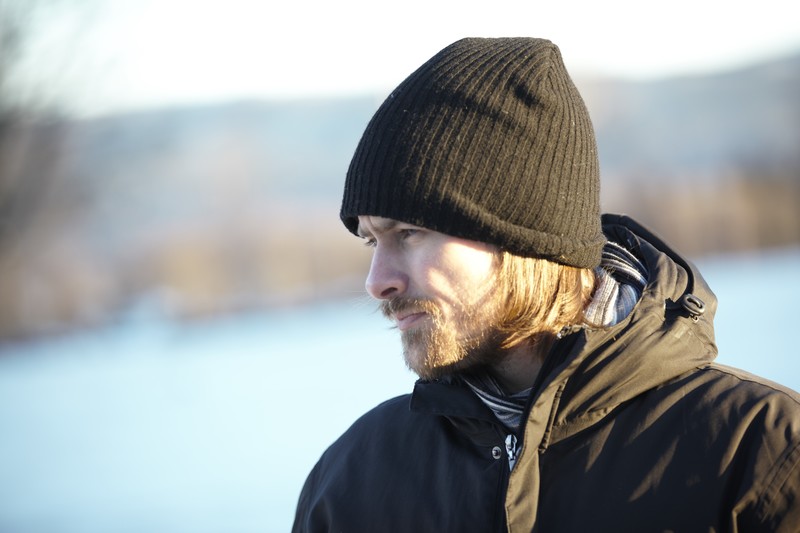 ~
Once I passed
Martin Gerigk

, Germany
10′

Many have speculated about Walt Whitman's private life, to this day. The poet Whitman (Leaves of Grass) in1860 published his poem "Once I Passed Through a Populous City", an aphoristic account of a romantic relationship with an unknown woman. In 1925, the original handwritten copy of the poem was discovered, in which Whitman writes, however, not about a woman but about an affair with a man in an anonymous city, which may have been his first physical experience of love. Whitman did not dare to publish the original version of his poem, because of the social prejudices of his time.

Director Statement
I came across the original version by chance many years ago. I was touched by the unexpected turn of this love story, but also depressed by the tragic self-censorship. I was cautious about creating a film from the text. I hesitated for many years before working on it. Whitman circles around the inescapable affection of the two lovers. The depth and intensity of their love are not revealed in direct descriptions, but only through the approaching loss of this love. A recurring awareness tears the viewer apart emotionally, and yet, only through this, frees its inner beauty and truth.

During the creation of the individual scenes, my focus was not only on the narrative perspective, but above all on the visual details and the rhythmic alignment of the animations. In this context, it was not easy to write the music for the film. There were several frustrating attempts that were close to the mood but not close enough to the emotional aspects of the poem. It was only after I managed to free my mind from self-imposed expectations that the music emerged, as if by itself, a mixture of tonal and experimental musical sequences for string quartet, interwoven with text spoken by three voices. I deliberately wrote music that is exclusively dedicated to and subordinate to the poem.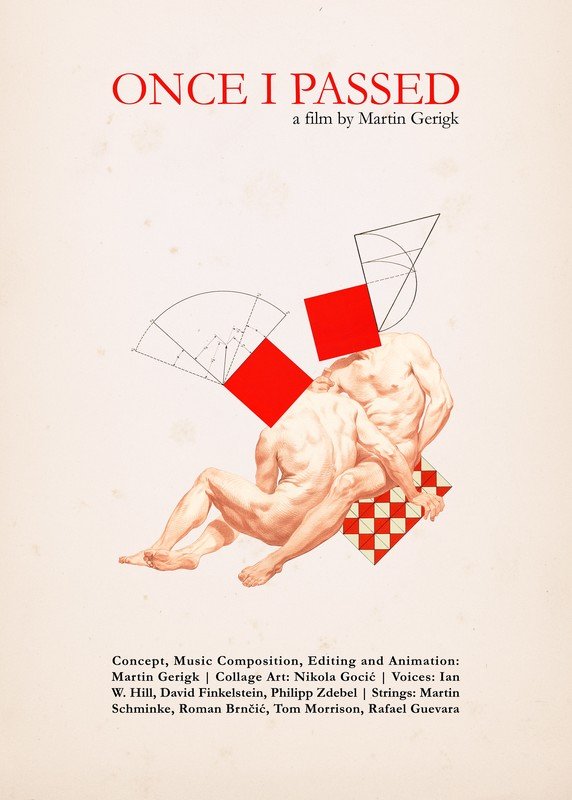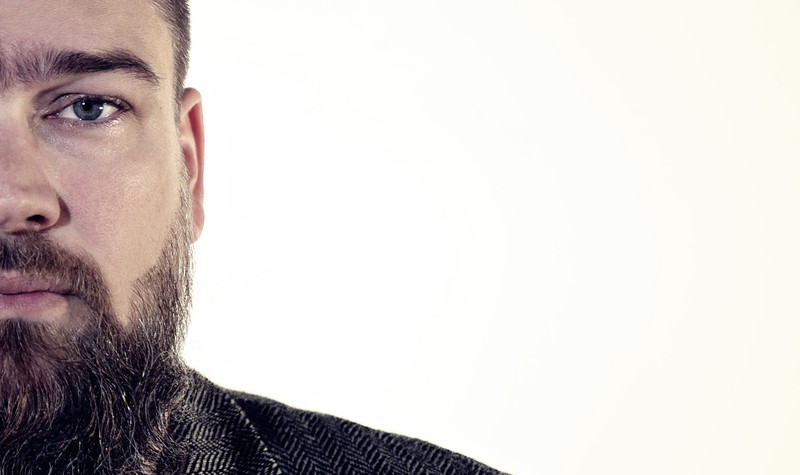 ~
Sardine
JOHANNA CARAIRE

, France
30′

On an isolated volcanic island in the middle of the Atlantic, three thirty-something codependent friends, from very different backgrounds, confront their doubts about motherhood, family and death in a joyful chaos.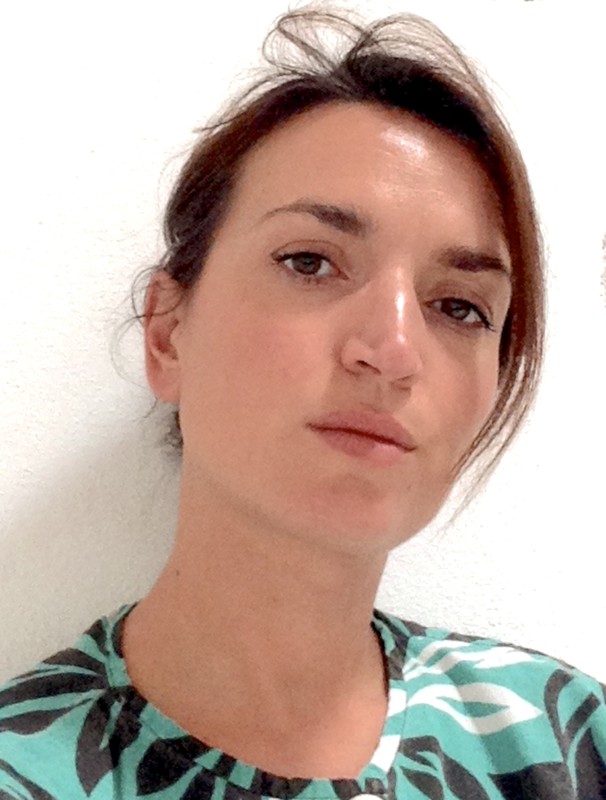 ~
Tarneit
John Sheedy

, Australia
22′

BEST DIRECTOR at RHODE ISLAND FILM FESTIVAL!
In the growing suburb of Tarneit, west of Melbourne, 15-year-old Tyrone lives with his distressed mother and her abusive boyfriend Pommy. Tyrone's best friend, Clinton, lives with his mother and older brother Shaker, in the same fast-developing housing trust crammed together for a disenfranchised society.

Both Deaf, their friendship is viewed with racism, bigotry and malice. Both long for an escape from the hopelessness that surrounds them. But despite these outward obstacles, Tyrone and Clinton are deeply bonded. Partly because they're both Deaf, partly through a shared sense of neglect, but mostly because they share a dream of one day escaping the harsh violence that constantly swirls around them.

Tarneit speaks of longing, yearning, aspirations and vulnerabilities of young people in the far outer suburbs of Melbourne, independent of their individual backgrounds and inherited beliefs. It is also a tale of friendship, despite the divides of race, and surrounded by magical realism.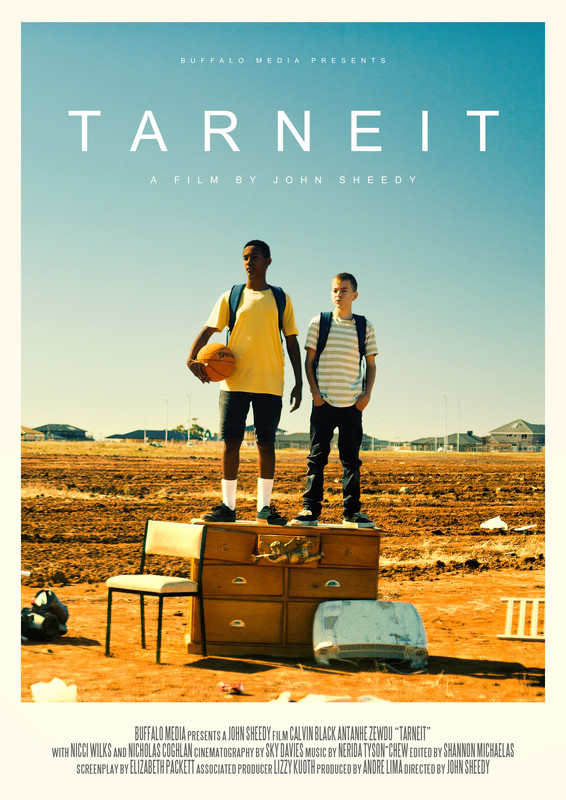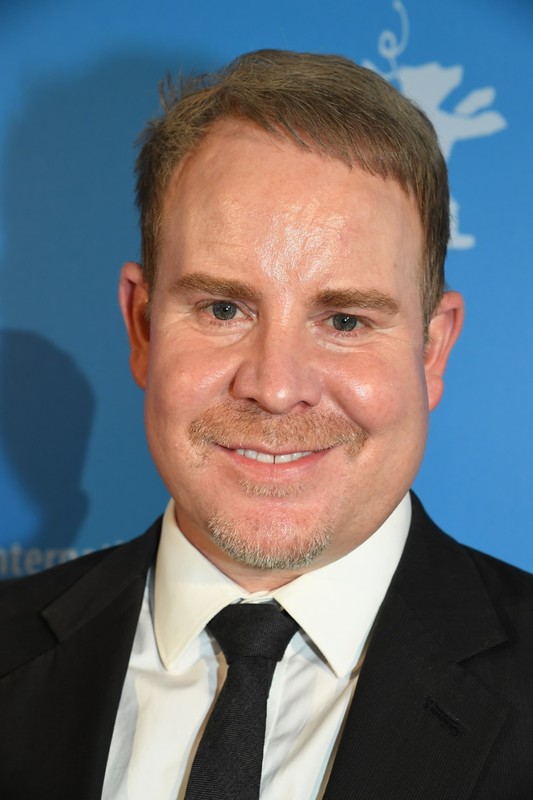 ~
Toutes les Nuits
Latifa Said

, France
21'40"

Belleville. A working-class parisian neighbourhood. For two years, Nadia has been living alone with her son, Samy, 15 years old. She teaches french to chinese prostitutes in an association. Committed to her work, she gets close to one of her students, Mei, who is saving money to make his son travel to France. But one night, Mei is arrested by the police and risks expulsion. Nadia will do whatever it takes to protect her, even if her son Samy gets farther.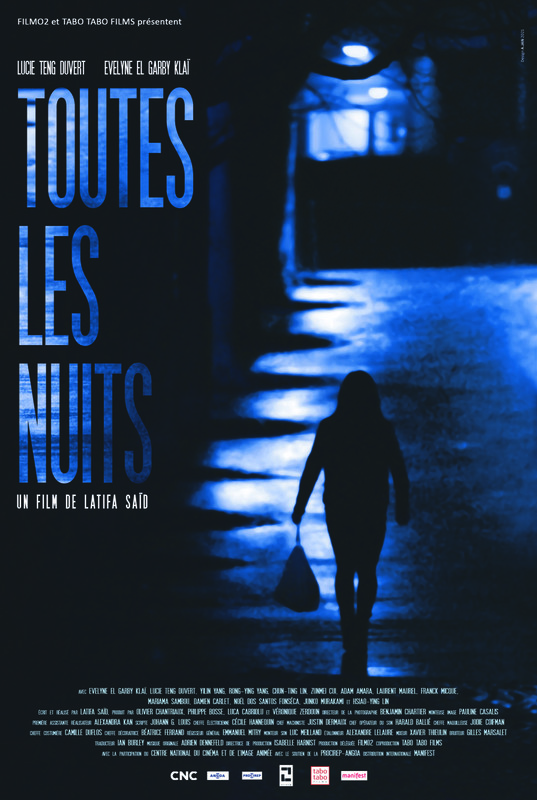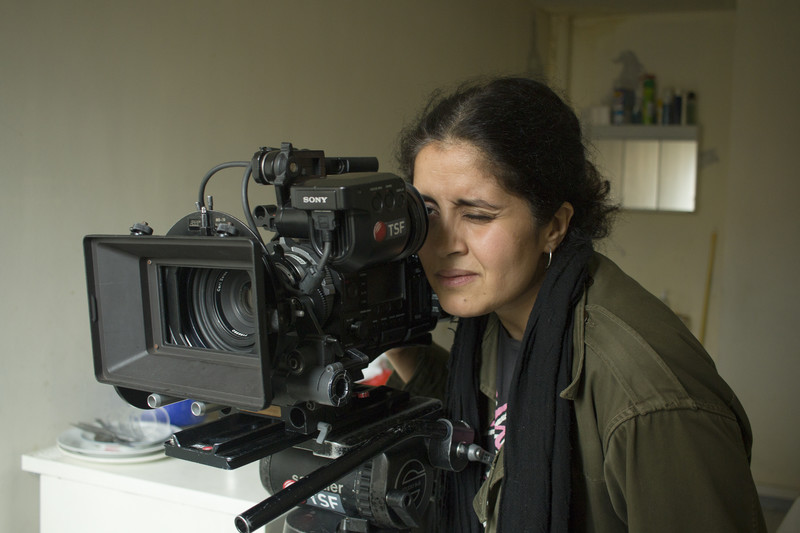 ~
Vikken
Dounia Sichov

, France
27′

Vikken is transgender. He's about to take hormones for the first time. He records his voice that will disappear and summons the figures of the past from all over the world for an intimate dialogue with himself.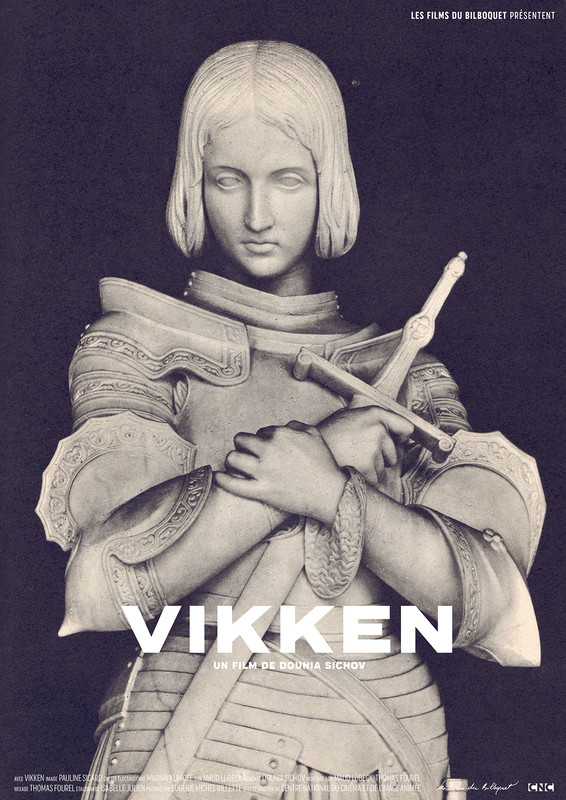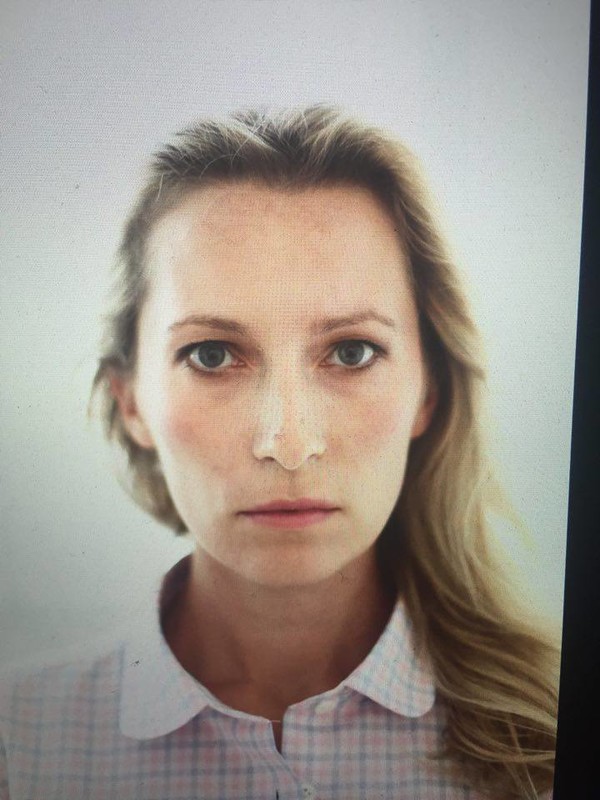 ~
Wait
Leo Kurpershoek

, Belgium
20′

Mathilde is 10 years old. She is a young rough, drifter and a connoisseur of 90s pop ballads. She walks along a deserted road with no beginning or end. She is accompanied by Danielle, her partner in crime. Both are waiting for tomorrow, a day their dreams might come true.