Venue
TELOGLION FOUNDATION OF ARTS AUTH
This exhibition presents the use of symbols borrowed from the Greek antiquity and their role in the reception of the dramatic events of this period and of history in general. Leonidas and the sacrifice of the Spartans in Thermopylae are identified as the supreme sacrifice for the homeland and high ideals. His figure will meet that of Napoleon in various occasions. Napoleon borrowing characteristics of Alexander the Great and of Roman emperors like Augustus, during his exile in Santa Helena, he envisaged Europe united under his authority and organised according to what he considered as classical Greek models of governance. His vision of world expansion includes among others Italy, Egypt and the Mediterranean. Documents and archival material leads us to Ali Pasha and the Napoleonian expansionism in the East (always disguised as an attempt to defend principles and ideas) and Napoleon's role at the beginning of the Greek Revolution.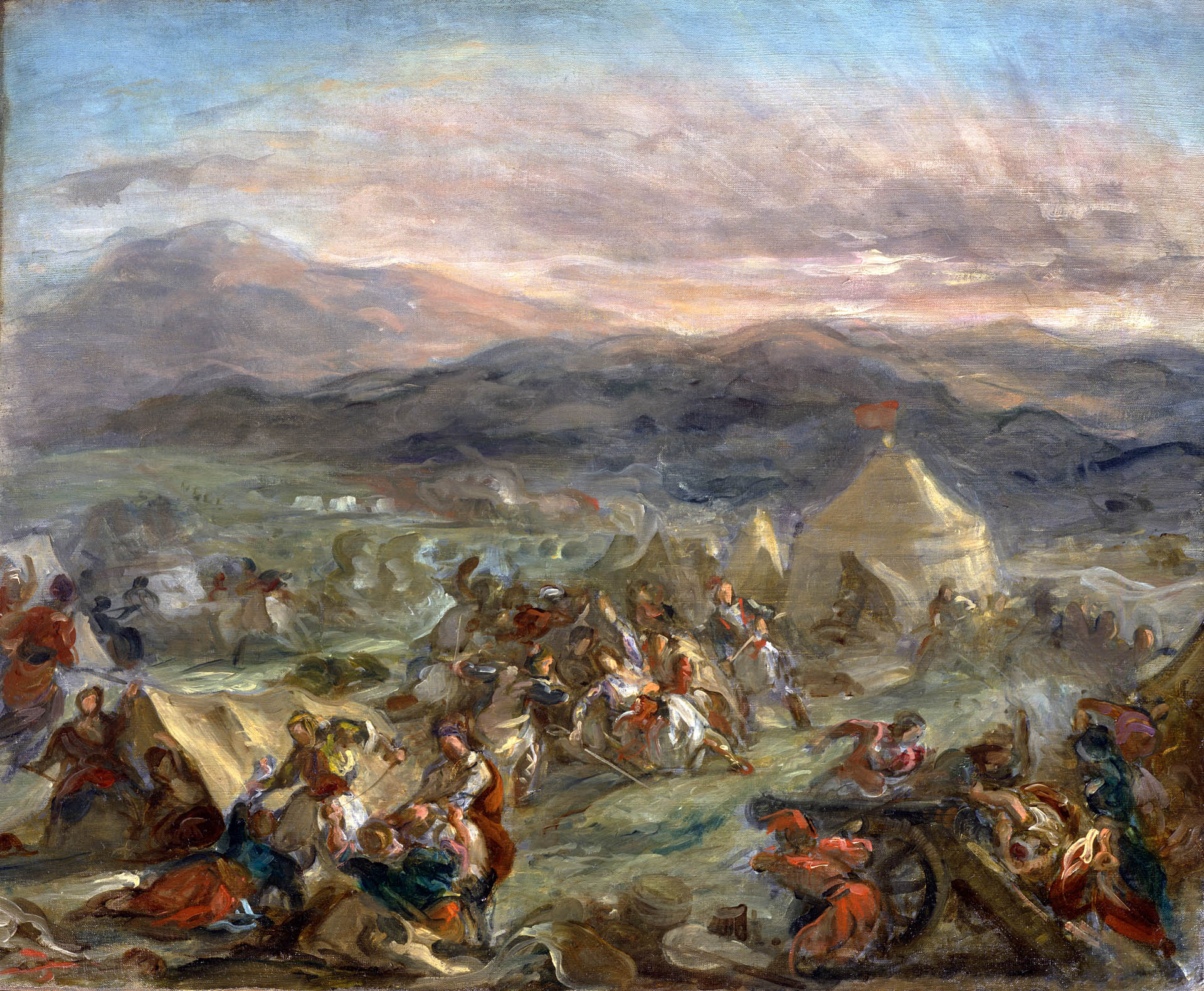 Eugène Delacroix, Botzaris ambushes the Turkish camp and gets mortally wounded, 1860-1862. Oil on canvas, 65×73 cm. Toledo Museum of Art (Ohio, USA), 1994.36
Thermopylae, Leonidas-Botzaris and Leonidas-Napoleon, came to the fore once again due to the fall of Missolonghi and the heroic death of Marco Botzaris. The Souliote captain's demise was represented by great painters of the early nineteenth century such as Delacroix, Lipparini, Langlois, De Neuville and others. Their works were reproduced in lithographs accompanied by short texts, in which the hero is referred to as New Leonidas.
Finally, in this exhibition the famous weapons of Botzaris, apparently given to the General Maison by Capodistrias after the battle of Navarino, during the Morea Expedition, highlight the end of the revolt which led to the creation of the Greek State.
Having the symbols as a starting point many parallel stories will come to the fore through special guided tours, lectures, educational programmes and activities, reviving in the most intimate way both known and lesser-known aspects of our history.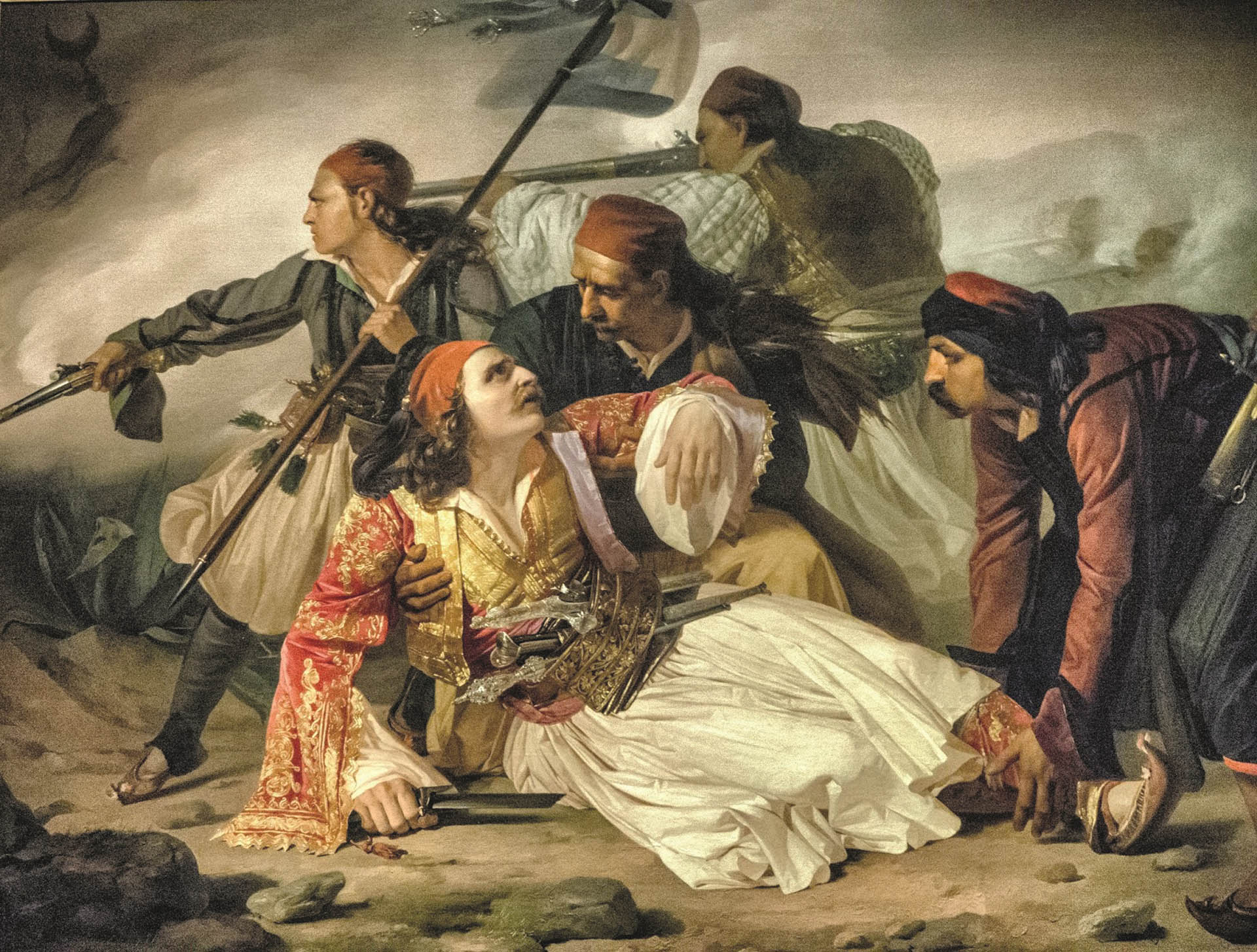 Ludovico Lipparini, The death of Marco Botzaris, ca 1841. Oil of canvas 160×230 cm. Trieste, Civico Museo Sartorio, inv. 20208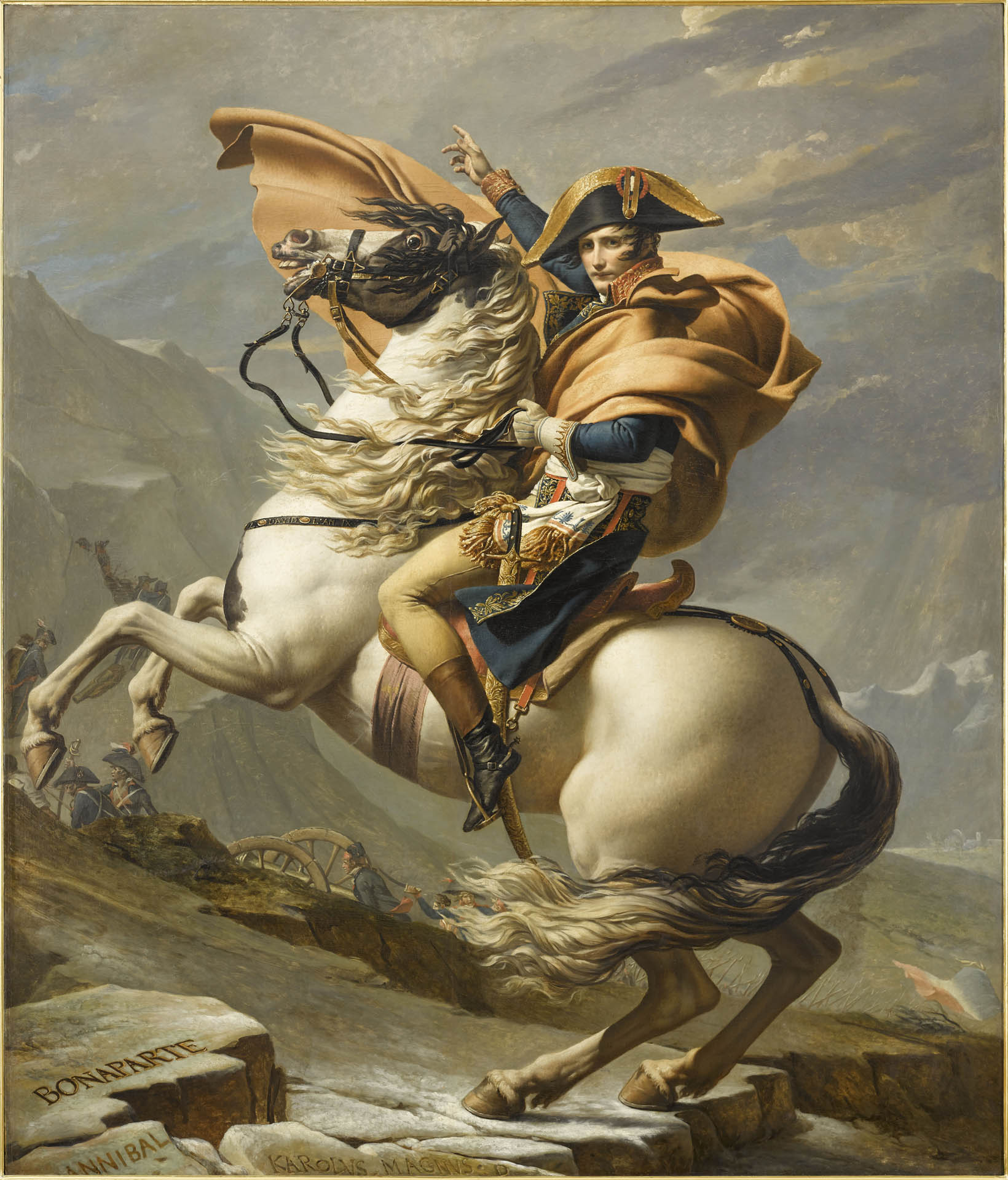 Jacques Louis David, Bonaparte crossing the Great Saint Bernard pass (Alps), 1800-1801. Oil on canvas 260×221 cm. Rueil-Malmaison, Musée national du château de Malmaison, inv. M.M.49.7.1